1. Select a service
a) Visit urbansitter.com/complete-care or scan the QR code below.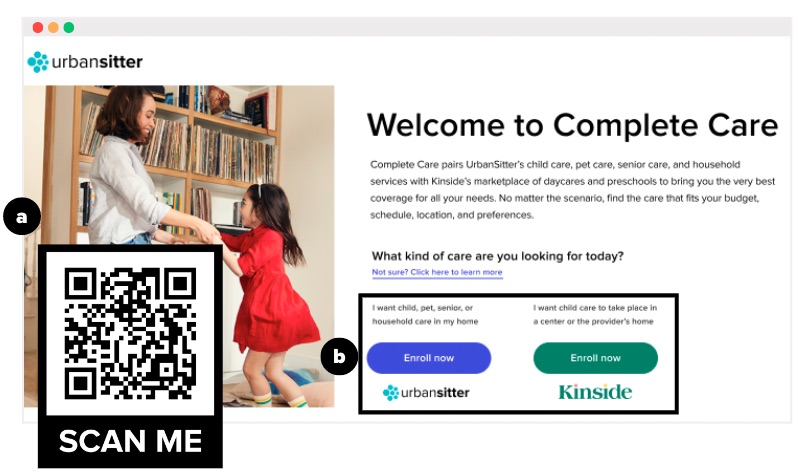 b) Start your enrollment through either UrbanSitter or Kinside.
Nannies and babysitters
Backup care
Tutors
Care for pets, seniors, errands and more

Daycares and preschools
Before- and after-school programs
Summer camps



2. Verify your email
a) If you select UrbanSitter, you will be prompted to enter your organization's email address. To get started with Kinside, skip to this FAQ.

b) Check your email to verify your account:
Once verified, your benefits will be automatically applied to your account.
You can view your free membership on the Credits page.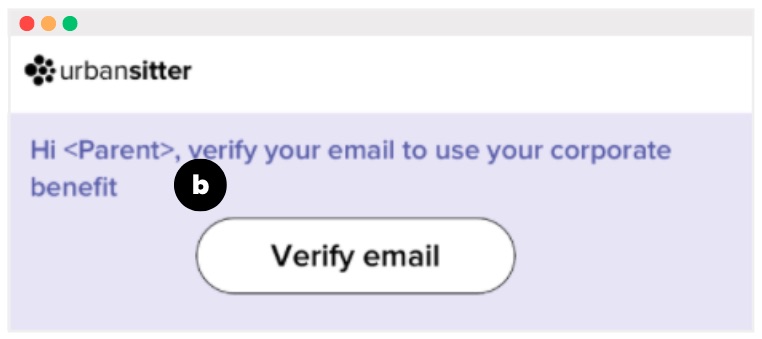 3. Need more solutions?
It's easy to navigate from UrbanSitter to Kinside for center-based care solutions. Click the navigation button from either service's dashboard to toggle between services.


Need more help? Contact our Member Services team at contact@urbansitter.com
The Complete Care program is available for eligible members whose organization has an approved partnership with Complete Care. If you're unsure of your eligibility or want to learn more, please contact our Member Services team at contact@urbansitter.com.