1. Take enrollment action online
a) Find a program you like? Book a tour.
b) If there are openings that fit your needs, join the waitlist. We'll notify you as soon as there's an opening that works for your care criteria.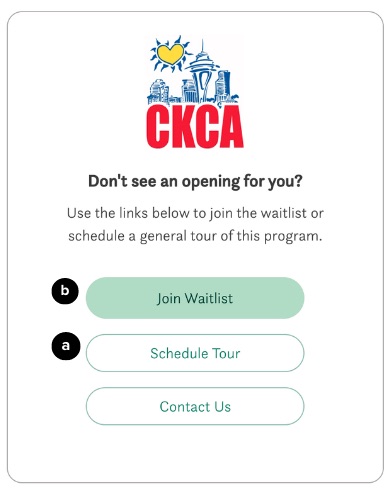 2. Apply for open seats
a) See all available open seats are programs you like.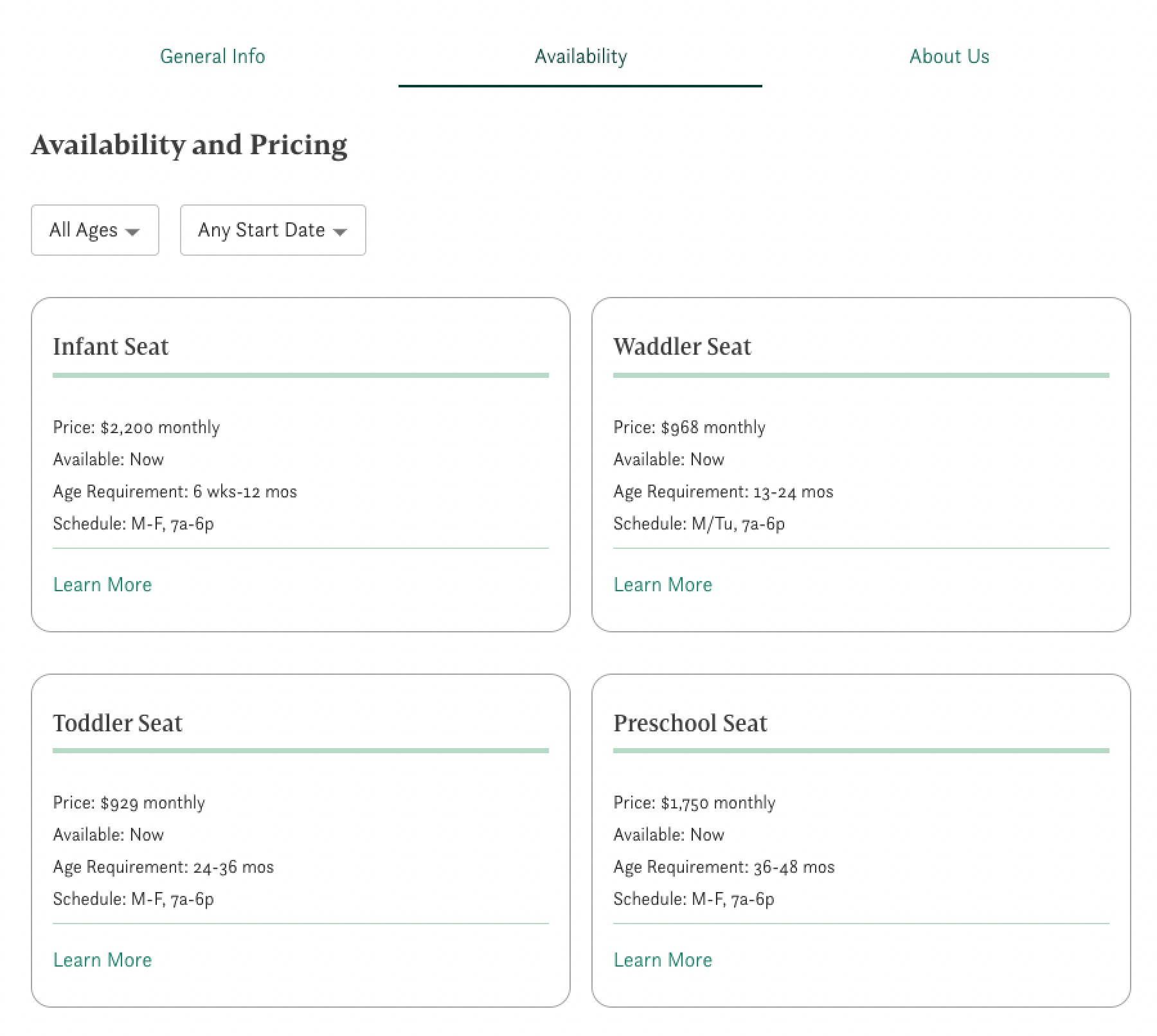 b) Apply for a seat that meets your family's needs.
Need more help? Email Kinside Concierge at concierge@kinside.com
The Complete Care program is available for eligible members whose organization has an approved partnership with Complete Care. If you're unsure of your eligibility or want to learn more, please contact our Member Services team at contact@urbansitter.com.