1. Already enrolled? Pay any licensed child care provider
a) Click on the "make a payment" tab on the navigation menu.
b) Send a payment to any licensed provider in the U.S.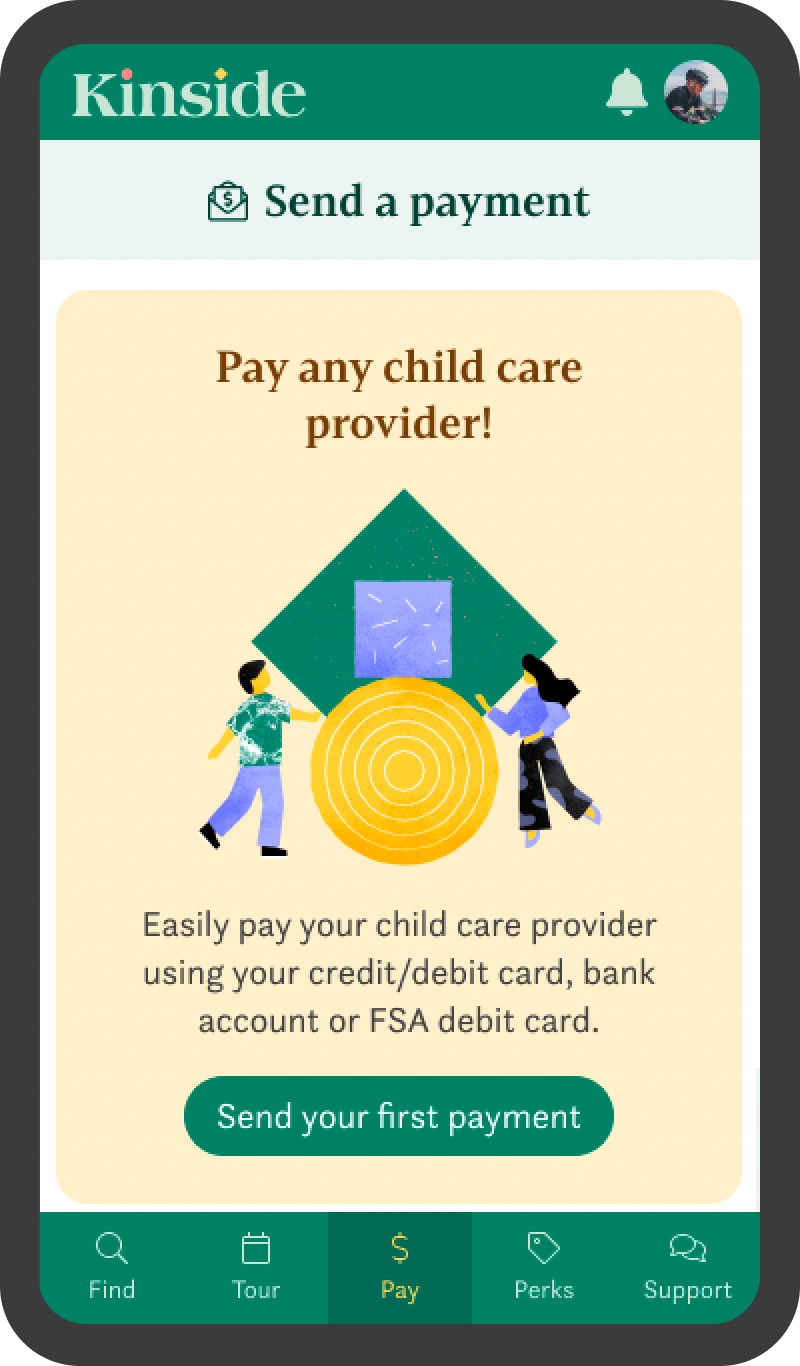 See this FAQ for steps on how to process payments.

2. Access more discounts through the Perks Marketplace
Through Kinside's Perks Marketplace, access hundreds of discounts on everything working parents need from diapers to baby food. Enjoy exclusive savings even when a family's child care needs are currently met.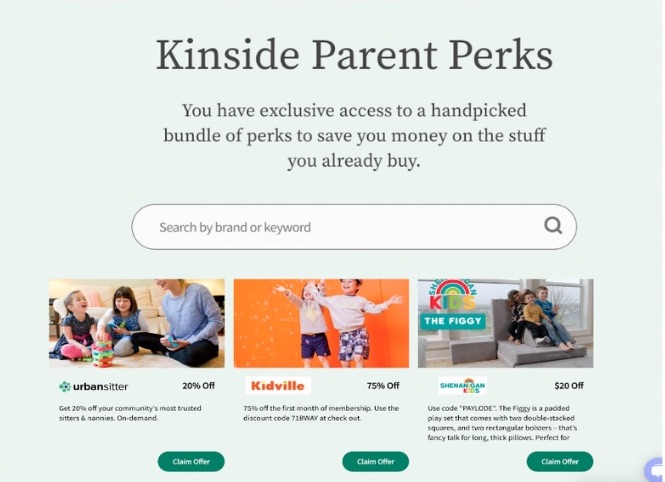 Need more help? Email Kinside Concierge at concierge@kinside.com
The Complete Care program is available for eligible members whose organization has an approved partnership with Complete Care. If you're unsure of your eligibility or want to learn more, please contact our Member Services team at contact@urbansitter.com.