If you're a parent just getting started with UrbanSitter, your account will be in the Free Preview mode. This allows you to search for sitters near you with certain qualifications, review unlimited sitter profiles (videos and reviews included), and post a one-time, recurring, or last-minute job to the Job Board.
When the time comes to message, interview, or book a sitter, you can select from the following membership options:
Access Pass- $34.95 for one month of UrbanSitter access, does not auto-renew (No commitment!) 
Monthly Membership- $19.95 per month, auto-renewing (first month free!)
Annual Membership- $99.95 per year, auto-renewing (your best deal!)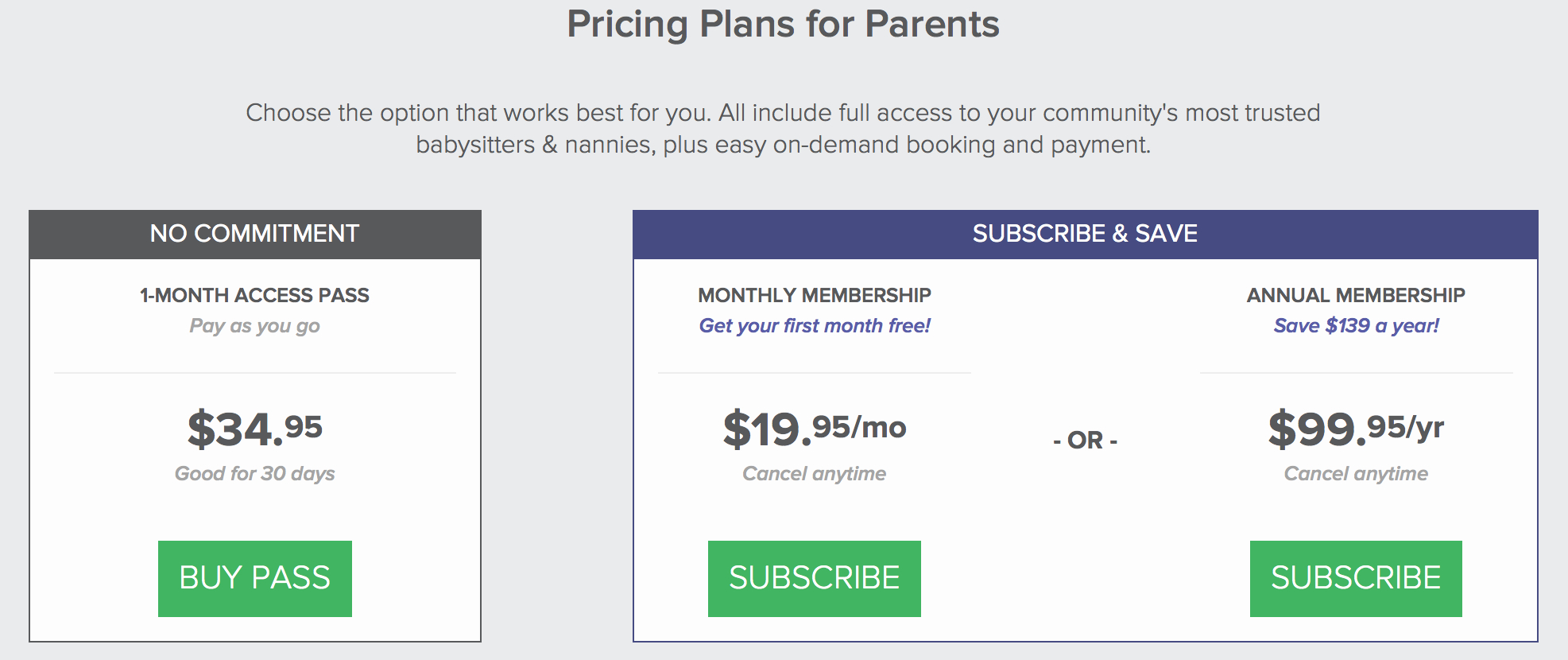 Please review our Payment Terms. 
All three options come with unlimited access to UrbanSitter bookings and tools, including the ability to:
Unlimited messages before interviewing or booking a sitter
Interview and book as many sitters as you want!
Conveniently pay sitters via your credit card with no booking fees or trips to the ATM

To upgrade your UrbanSitter membership, you can do so by going to your Account Settings page and clicking 'Upgrade'. Or, you can navigate to our Pricing Plans for Parents page. 

Please note that the Monthly Membership and Annual Membership are auto-renewing memberships that will continue on your account unless they are canceled. You can cancel your membership at any time and maintain membership benefits until the end of your billing cycle! Click here for more information on how to cancel your membership.  
For inquiries related to membership plans, such as switching your membership from a Monthly to an Annual plan, please feel free to reach out to support@urbansitter.com. Also, check out our Membership Billing FAQs.