Payments via credit card are charged to your credit or debit card on file. If we are unable to successfully charge your card the payment, your booking page will prompt you to update your card and try again.
To reprocess your payment, you'll first need to update your credit card information stored on your Payment page. On the UrbanSitter app, you can tap Update Card from the booking screen or tap More > Account > Payments. On the web, click your profile picture > Payment. If you need to delete your outdated credit card information, click/tap Delete Card then add your new information. Then return to the booking screen and click/tap Pay to confirm your caregiver's payment.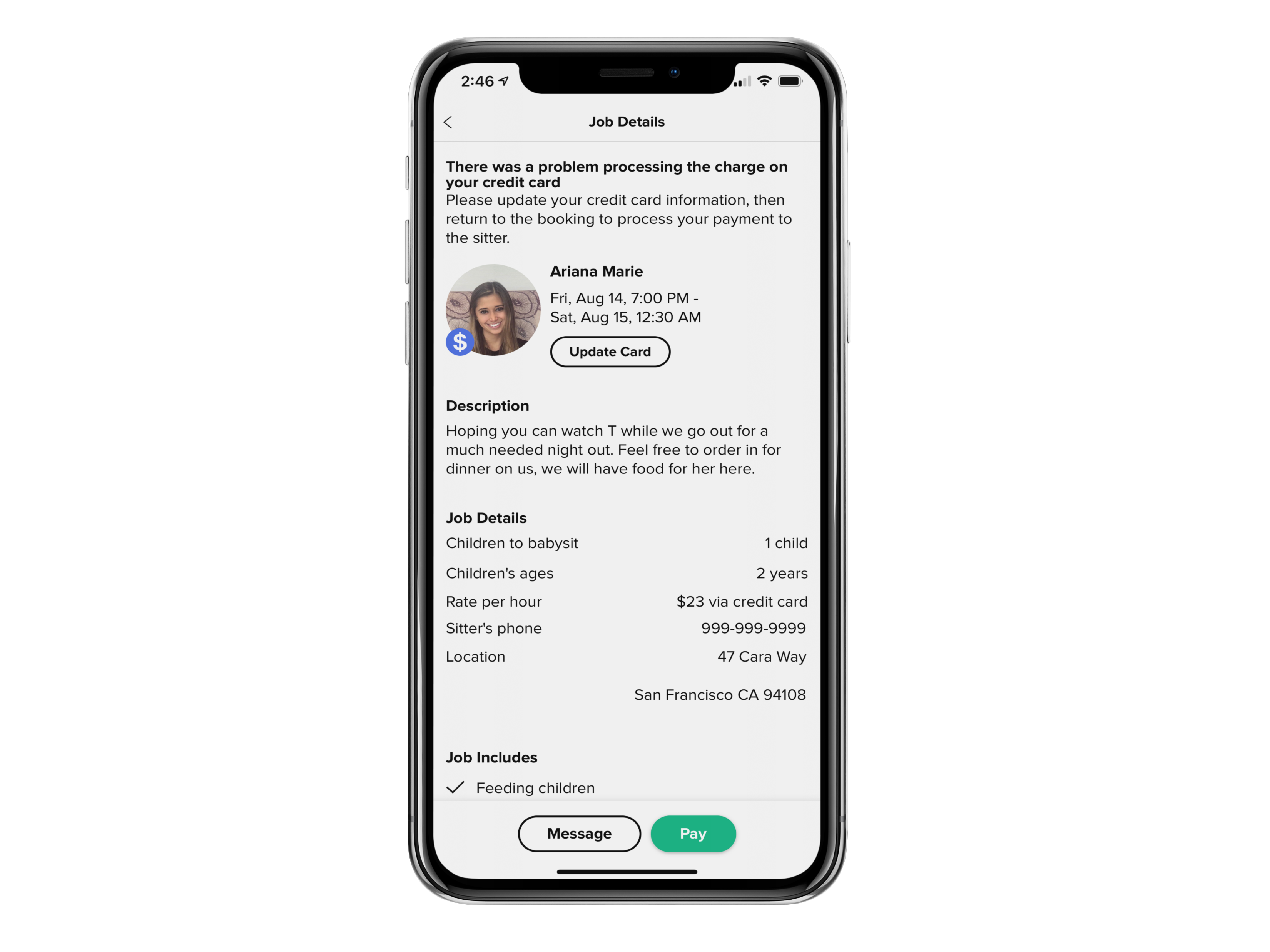 Unlike membership payments, credit card payments to caregivers are not automatically reprocessed once the credit card information is updated. In the event we are unable to collect the funds for a payment, your account may be temporarily put on hold. If you need to make any changes to the booking or payment before submitting or disagree with the hours your sitter confirmed, please don't hesitate to reach out to Member Services at support@urbansitter.com.