Sitters set their location on their profile that determines where they're willing to work. Parents search for sitters by location, and we populate job posts based on proximity to your location.
To add or update your location, navigate to your profile and scroll to the Locations section. Click or tap Edit and enter your home address. Don't worry - parents and other sitters won't be able to see your street address. This is just to calculate how far away potential jobs are from you!

On the web, you can also add your neighborhood, if applicable. Then select the distance from you that you're willing to work in miles. Be sure to click Save to update your profile!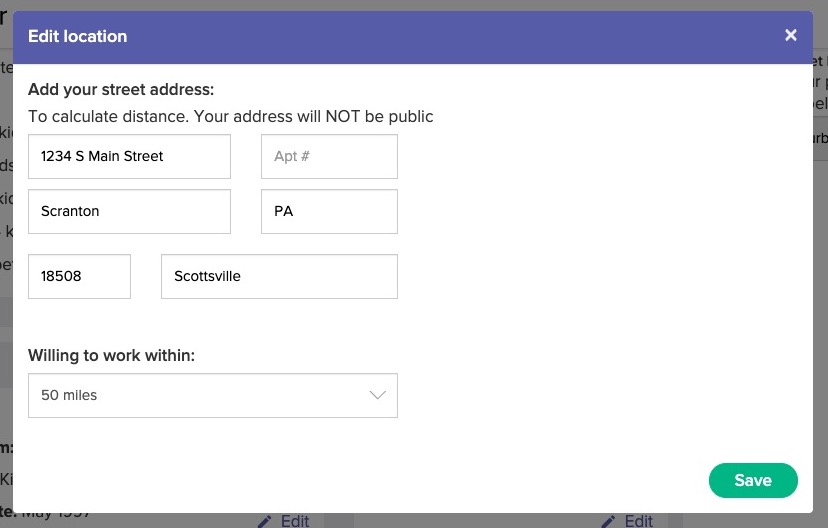 You can receive email notifications for new jobs posted within your preferred working distance. Learn more here.
If you move to a new city or want to find jobs while traveling, feel free to update your location to your new area and the Job Board will automatically repopulate with jobs in your location. You can also browse jobs in different areas (like for virtual sitting) by updating the location filter directly on the Job Board.