You can view your available, used, and expired credits on your account's Credits page. Credits eligible to apply towards caregiver payments will be noted as "applicable towards caregiver credit card payments". When submitting a caregiver payment (make sure to book via credit card) any applicable credits will automatically apply towards the service total, as seen below next to "Discount applied".
If you have a payment credit that is available for a certain period of time, such as a month, make sure to submit your payment before the expiration date to ensure your credit applies.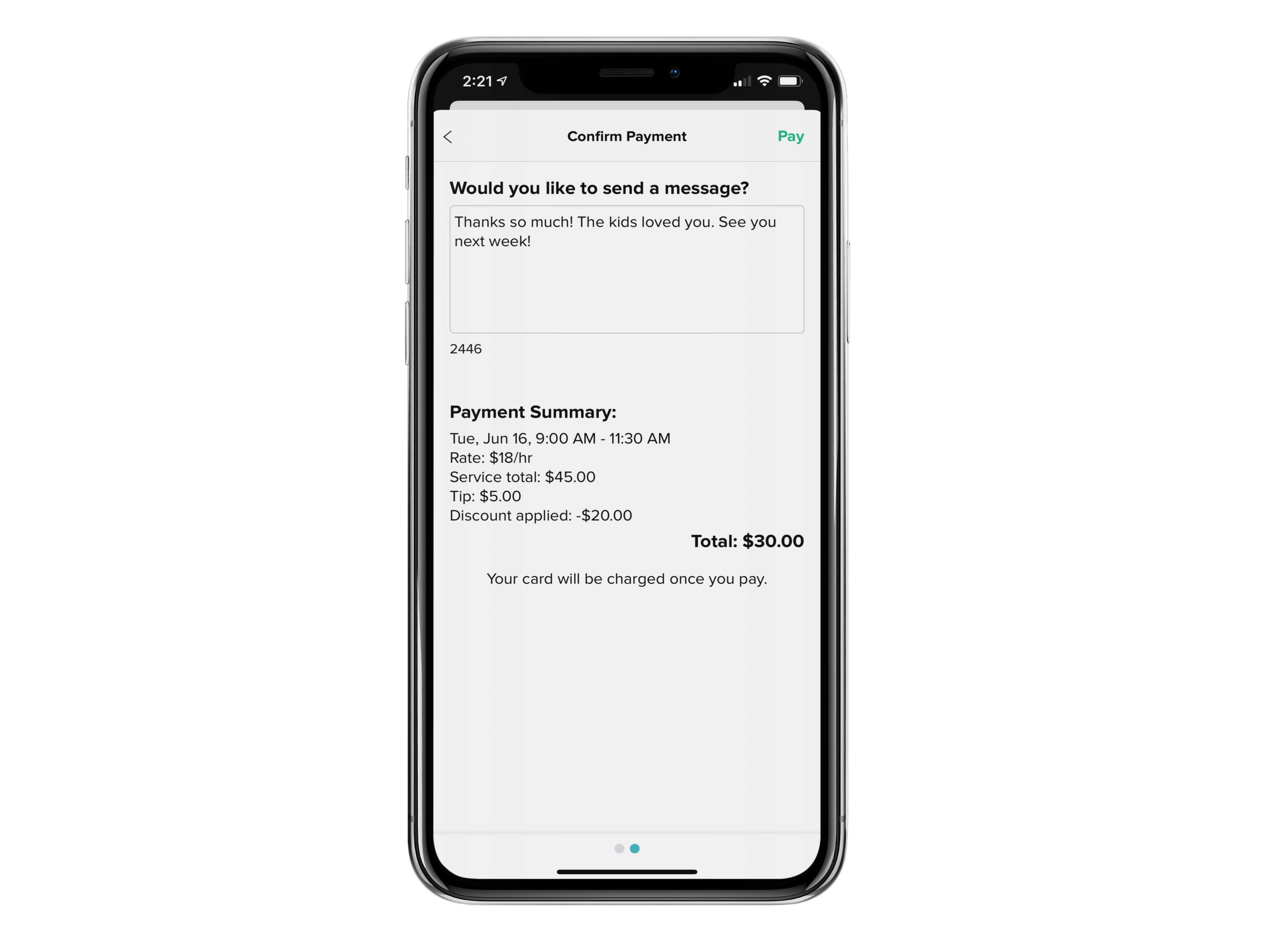 To review your credit usage, you can view your history of caregiver payments and how much was charged to your credit card on your Transactions page, and how much credit was applied on your Credits page. Find these pages on the web by clicking your profile picture and selecting Transactions or Credits from the drop-down menu. On the UrbanSitter app, tap More > Account > Transactions or Credits.
If you have any questions or concerns about the caregiver's payment, you're encouraged to contact our team so that we can take any needed actions. For more information, please feel free to review this FAQ: How do I pay caregivers?