UrbanSitter partners with companies to provide employees access to reliable care, anytime they need it. To register, visit urbansitter.com/redeem-benefits, and enter your work email address: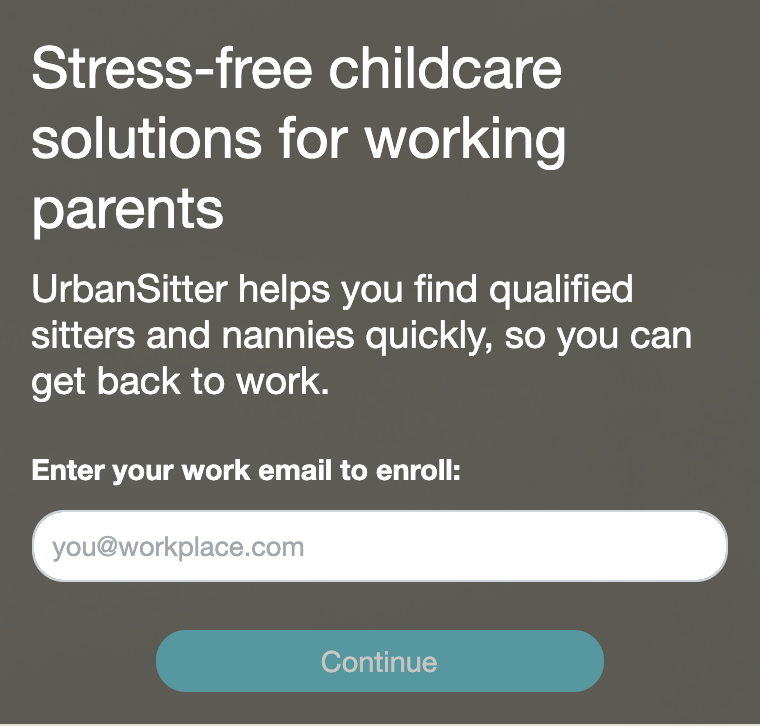 To activate your benefit, check your work email and click the link to verify your account: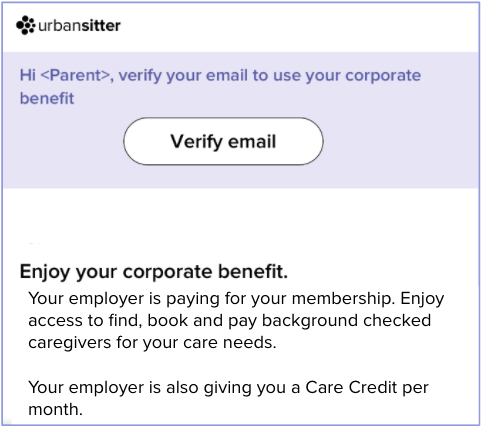 Once you're verified, your benefits will be automatically applied to your account. You can view your free membership and Care Credits (if applicable) on the Credits page.
To access this page, click on your profile picture > Credits in the drop-down menu. You can view your credits on the UrbanSitter app by tapping more > Account > Credits: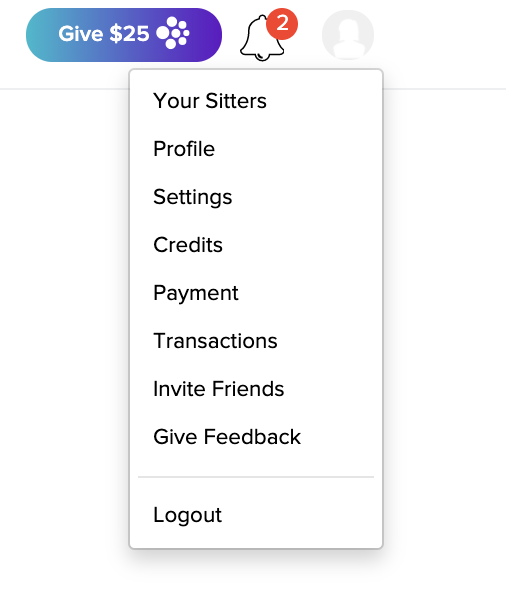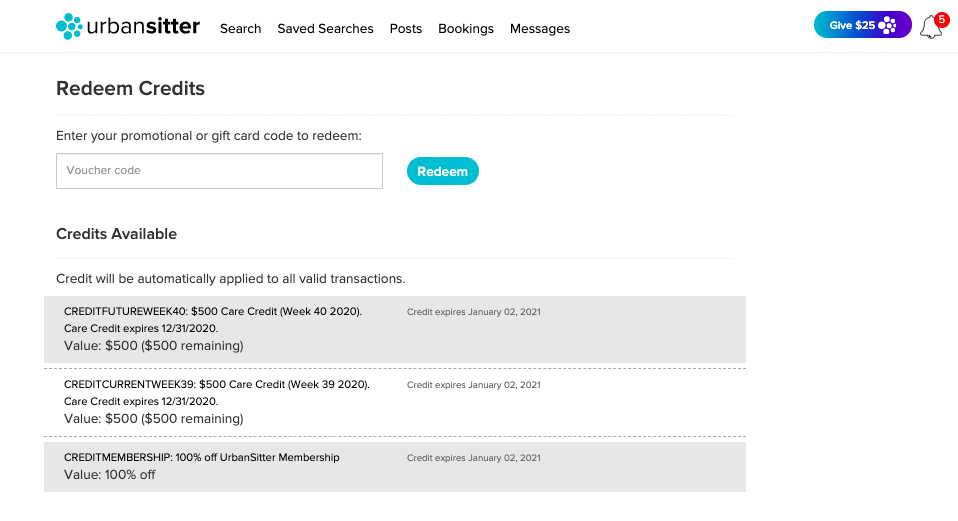 For more information on paying caregivers with a credit, please feel free to review this FAQ: How do I use my credit to pay caregivers?
Once you have activated your corporate benefit, complete your profile and begin your caregiver search!