UrbanSitter began as a marketplace to help parents and sitters connect for childcare. As we've seen the demand for trusted in-home services evolve, especially during these unprecedented times, we've expanded the scope of services offered to support our community's needs. We are welcoming families to book other types of care they may need including pet care, senior care, household help, virtual care, tutoring, art, dance, or music lessons, and more. UrbanSitter caregivers do it all - and are 100% background checked.
As we are in the process of updating the UrbanSitter platform to reflect our new offerings, the experience may still feel like it's tailored to the childcare use case. However, we welcome families to use the same posting, booking, and payment tools to book caregivers for all care types!
Post your need to the sitter community
The best way to find a caregiver for your family's needs is posting a job to the sitter community where you can detail the type of care, what the job includes, who the care is for, the rate or compensation schedule, and your expectations of a caregiver. You can post a job from the Posts tab on the UrbanSitter website and app. When posting a job, we encourage you to be specific in the job description field - if you're looking for one of our new care offerings like senior care or home help, make sure to mention this here!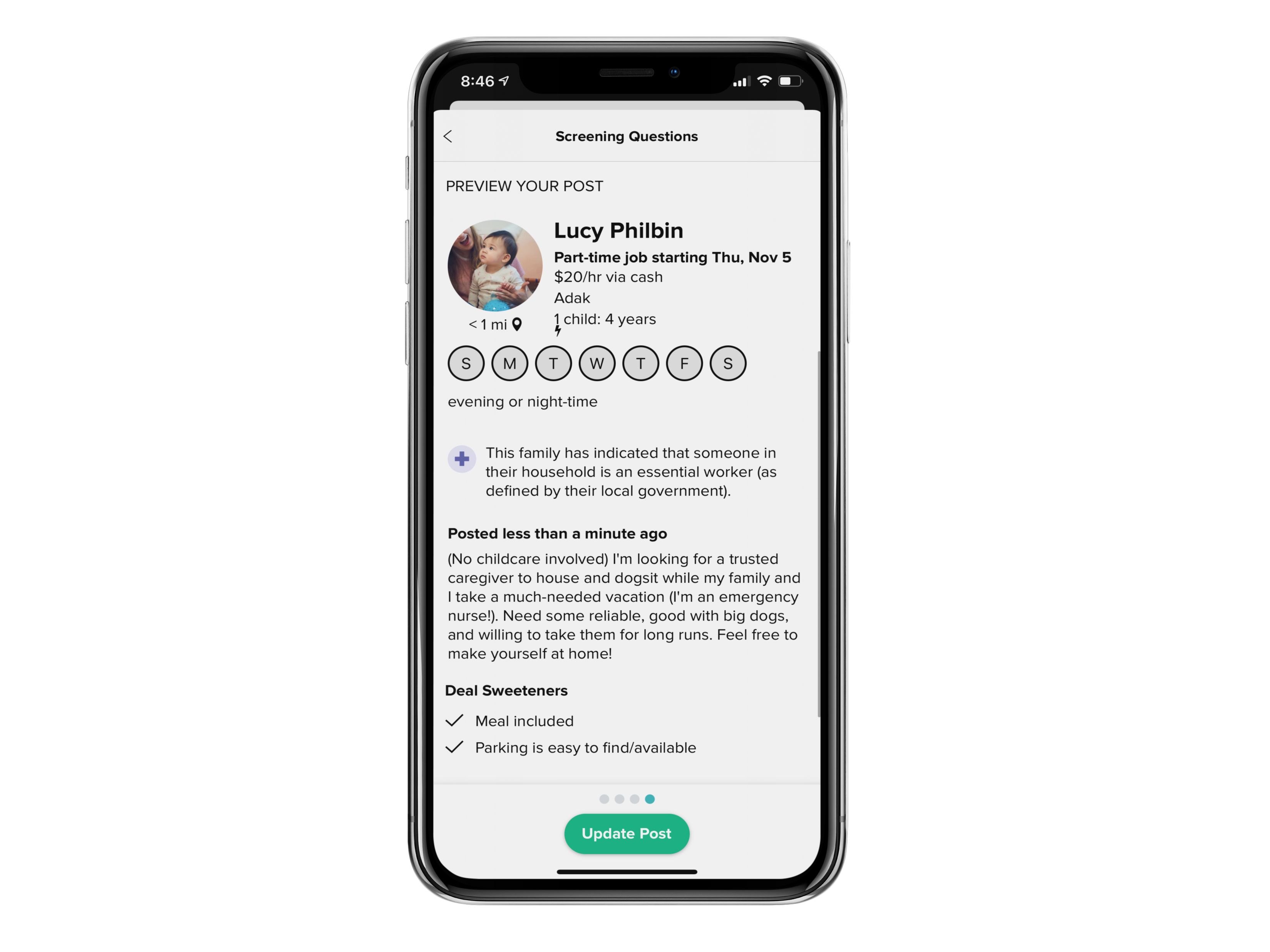 Once posted to the sitter community, sitters who are available will express interest in your job post and you'll have a list of applicants to choose from. Narrow down your results by applying filters to the interested sitters list then viewing individual sitter profiles to get a better feel of their unique experience and qualities.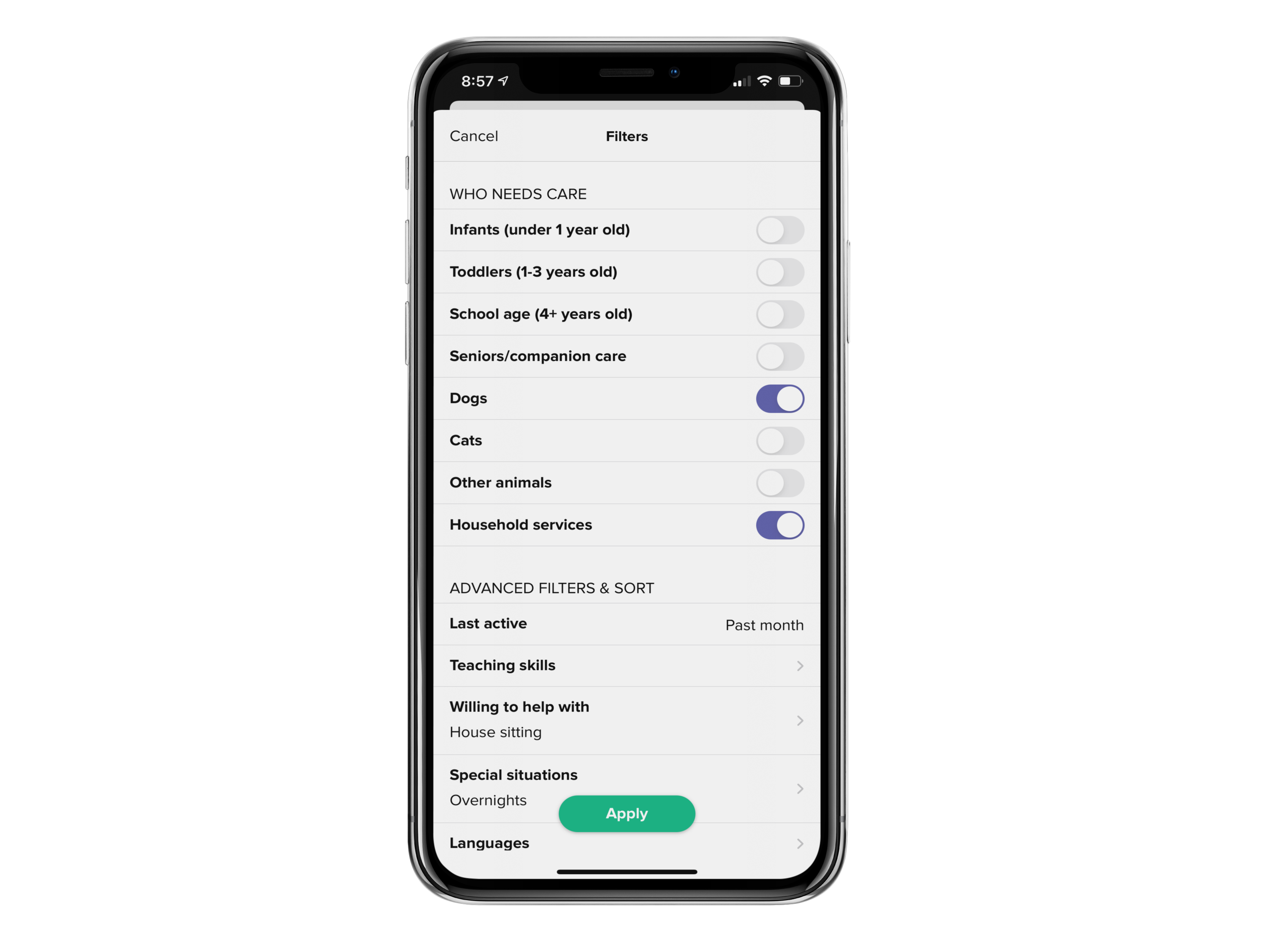 View sitter offerings
Caregivers show off their individual skills and experience on their sitter profiles detailing their rates, years of experience, and special situations and services they're willing to provide. If you're seeking these special services such as senior care, home help, or tutoring, check a sitter's Other Services Provided section to ensure they're available for that type of care.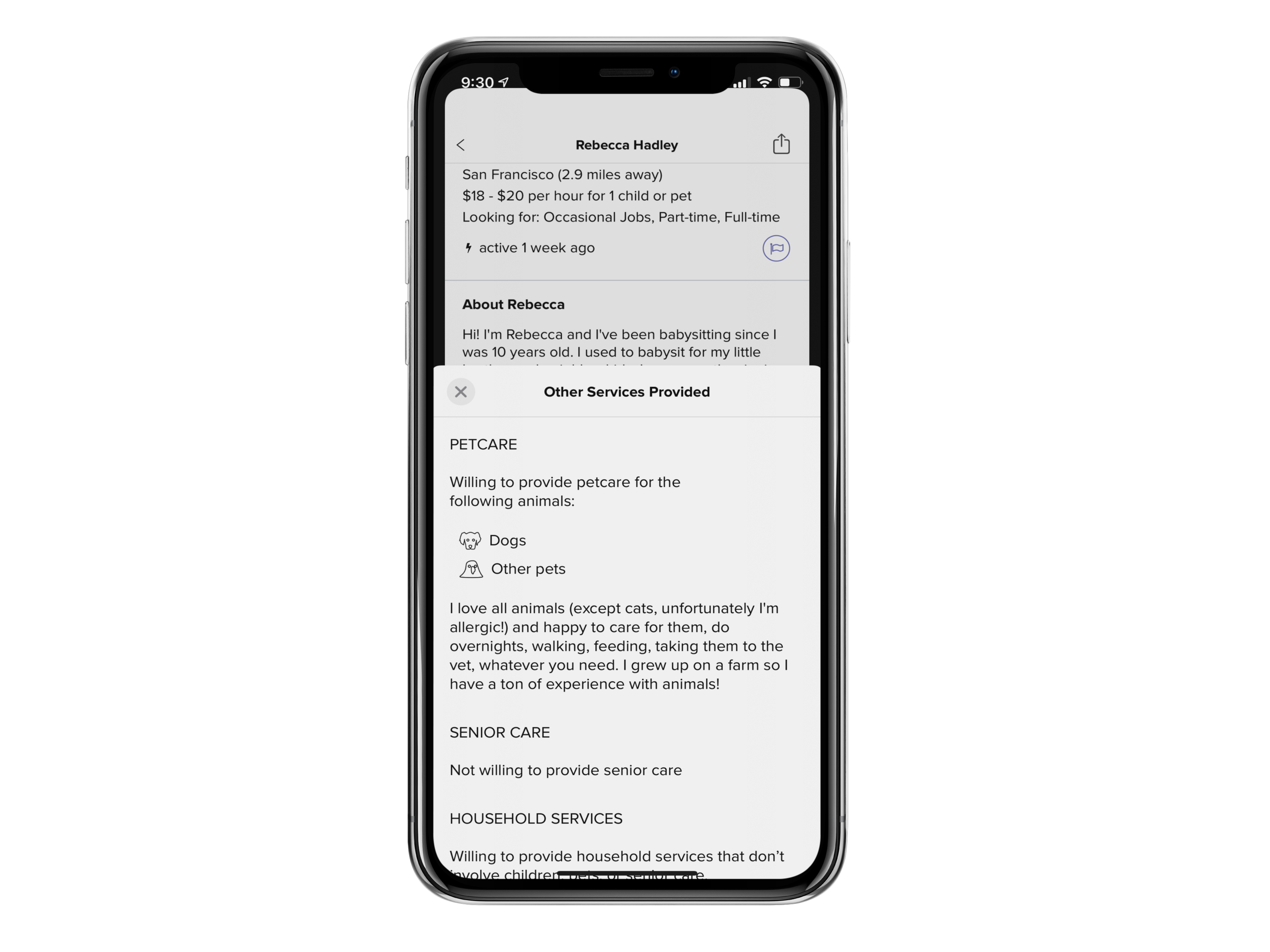 The Special situations section is where sitters can select unique care services they're willing to provide such as nanny share or multi-family, live-in, and virtual care. Virtual care, or remote babysitting, has become a great option for some UrbanSitter families. Read more about virtual care here for guidelines and tips, and please tell us how your job goes here!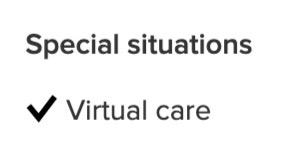 Whether virtual or in-person, if you're looking for a talented sitter to teach your kids or family skills, hobbies, and academics take a look at their Teaching skills section. Caregivers on UrbanSitter are so talented we had to include over 20 diverse skills in all fields such as culinary arts, music & language, math & science, all school levels and Montessori, and more.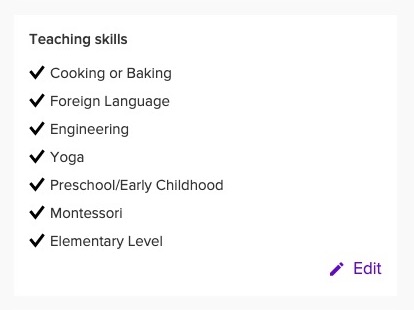 Pet Care
For pet care specific bookings, when requesting a booking you'll have the opportunity to specify it's a petcare job and detail the type and number of pets involved. If you're actively seeking petcare, make sure to detail your pets and anything caregivers should know on the Pets section of your profile.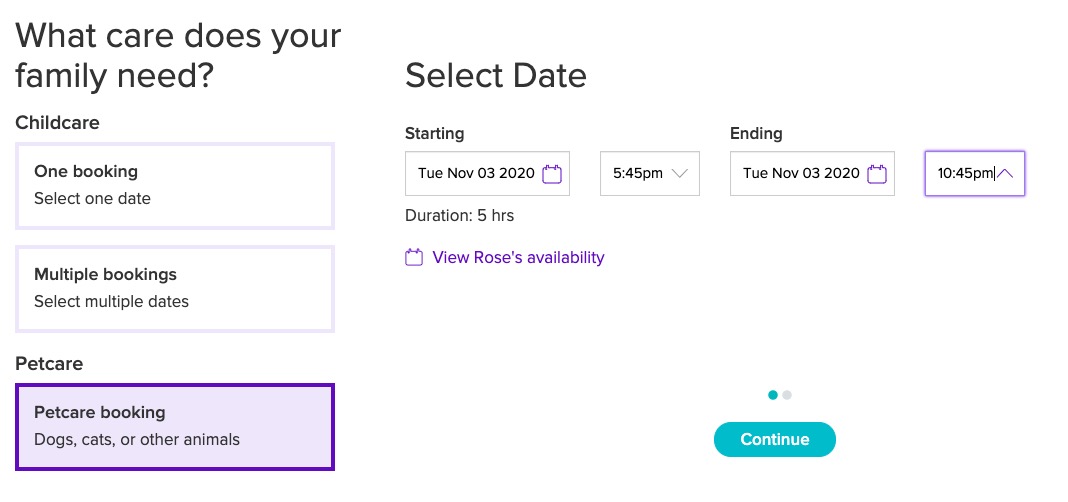 You can also apply filters to Search to only show sitters willing to care for your type of pet. On the UrbanSitter website find it under the Filters section under Works with. On the app, these filters will be under Who Needs Care.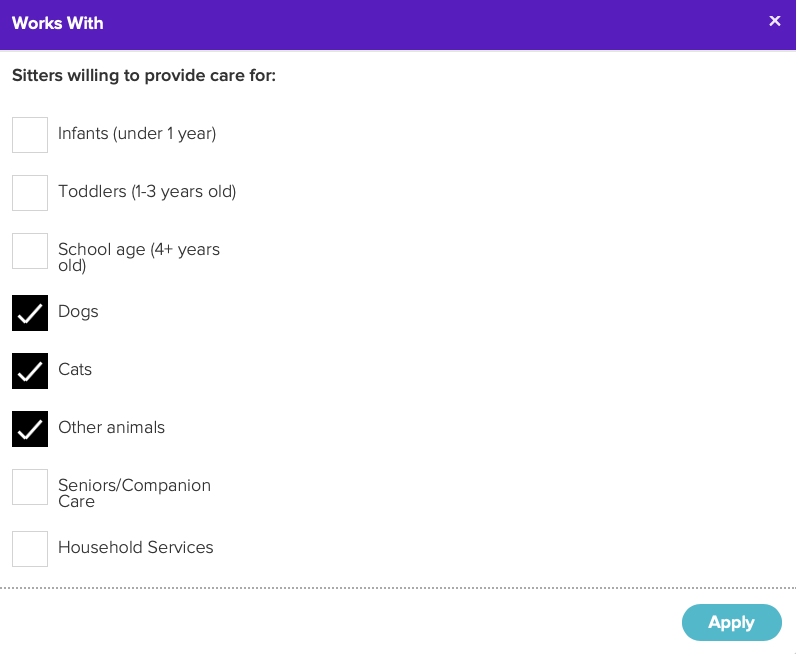 Senior Care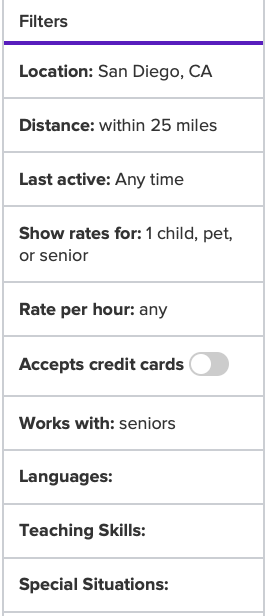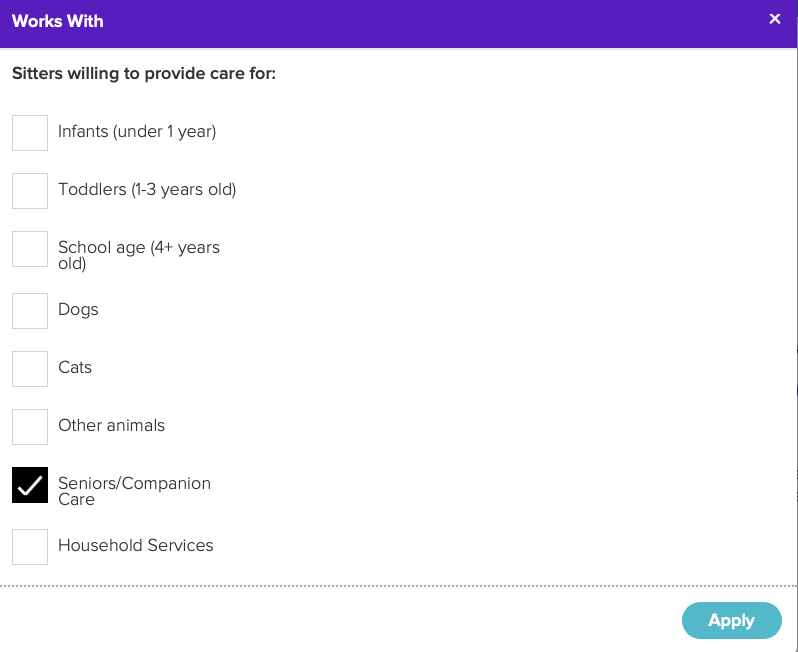 Once you have selected a caregiver from the list of caregivers who are willing to provide senior care, you can see more details under their profile, and when clicking on learn more: