If you are making a permanent move and need to update your address, you can do so by editing your location details on your Profile. Please note that currently the function to edit your location details is available on the UrbanSitter website accessed on a desktop or mobile web browser, and is not featured on the UrbanSitter app.
To update your home address, access your 'Profile' tab and scroll down to 'Home Address', then click 'Edit'.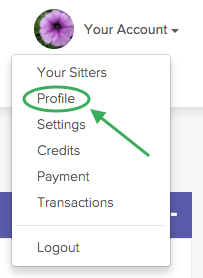 There you will see the option to update your new home address, neighborhood, city, state, and zip code.

When you've completed these steps, click 'Save' to confirm these changes. Once you've made this update to your Profile, your Sitter Search results will automatically re-populate with sitters in your new location!

If you are temporarily looking for sitters in a new area while you're away or on vacation, there's no need to update the address on your Profile - you can search for sitters in this new area by navigating to the Sitter Search feature, clicking on 'Location' under 'More Filters', and entering a new city. Once you click 'OK', your search results will update with only sitters who are available to work in that location.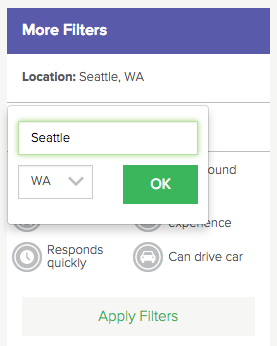 For more information on how to search for sitters, check out our How do I find sitters? FAQ.