On UrbanSitter, canceling your membership stops your automatic membership payment and deactivating your account closes your accounts and renders you inactive. Find more detailed information below! 
Canceling your membership sets your Monthly or Annual membership plan to expire at the end of your current billing cycle. After your membership expires you still retain access to your UrbanSitter account on a free plan, including all booking and transaction details. If you would no longer like to be charged for an UrbanSitter membership but would like to continue having access to your account, this is the best option.


Deactivating your account effectively closes your account, meaning you will no longer be able to login to access any of your account or booking information. This action does also effectively cancel your membership plan.

The membership cancellation and account deactivation options are both available in the 'Account Basics' section of your Account's Settings page. Click 'Your Account' then 'Settings' at the top right of your screen, then scroll down to 'Account Basics'. Click the 'Edit' button and then 'Cancel Paid Membership'. Please note: this section can only be edited from a web or mobile browser and cannot be edited from the App at this time.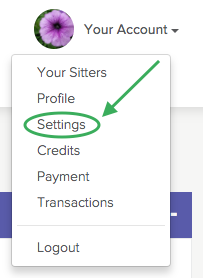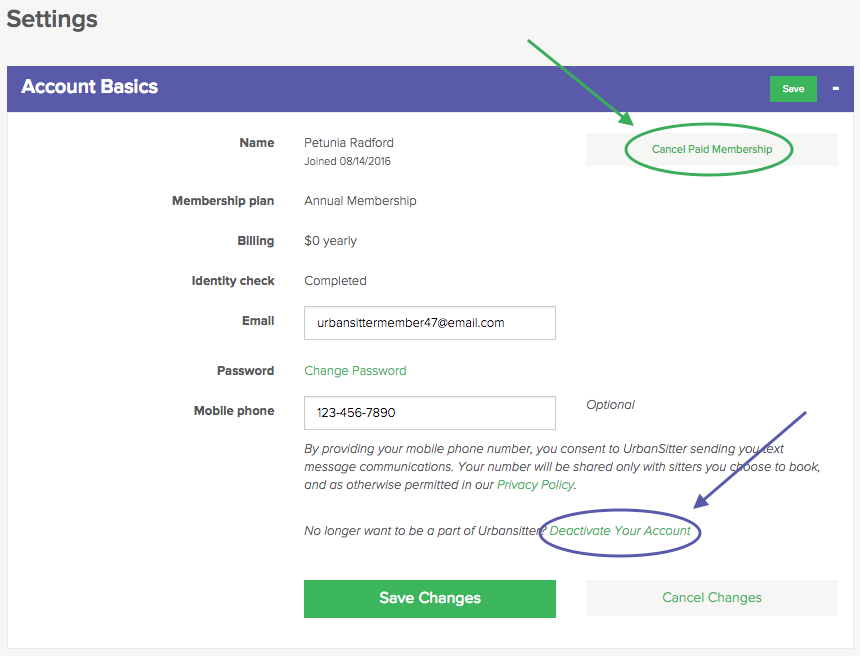 Please note that currently the functions to cancel your membership and deactivate your account are available on the UrbanSitter website accessed on a desktop or mobile web browser, and are not featured on the UrbanSitter app.
To find out how to cancel your membership and deactivate your account, please feel free to check out these articles: How Do I Cancel My Membership Plan? FAQ and How Do I Deactivate My Account? FAQ.