If you love UrbanSitter and want to invite a friend or family member to join UrbanSitter too, look no further! Our Referral Program is a great way to spread the word about UrbanSitter and earn free credit.
Send a friend your personal referral link to invite them to UrbanSitter. Once they book their first sitter you'll automatically receive a $25 credit good towards sitter payments and membership fees. They'll also get $25 in credit for signing up with your link. It's that simple!



To refer a friend on the UrbanSitter website, simply click the 'Give $25' button or click your profile picture in the top right corner > drop-down menu > Invite Friends.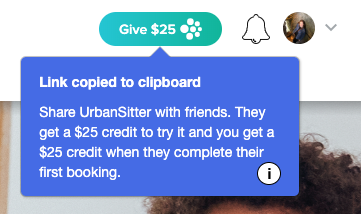 To refer a friend on the UrbanSitter app, tap More > Invite Friends - Get $25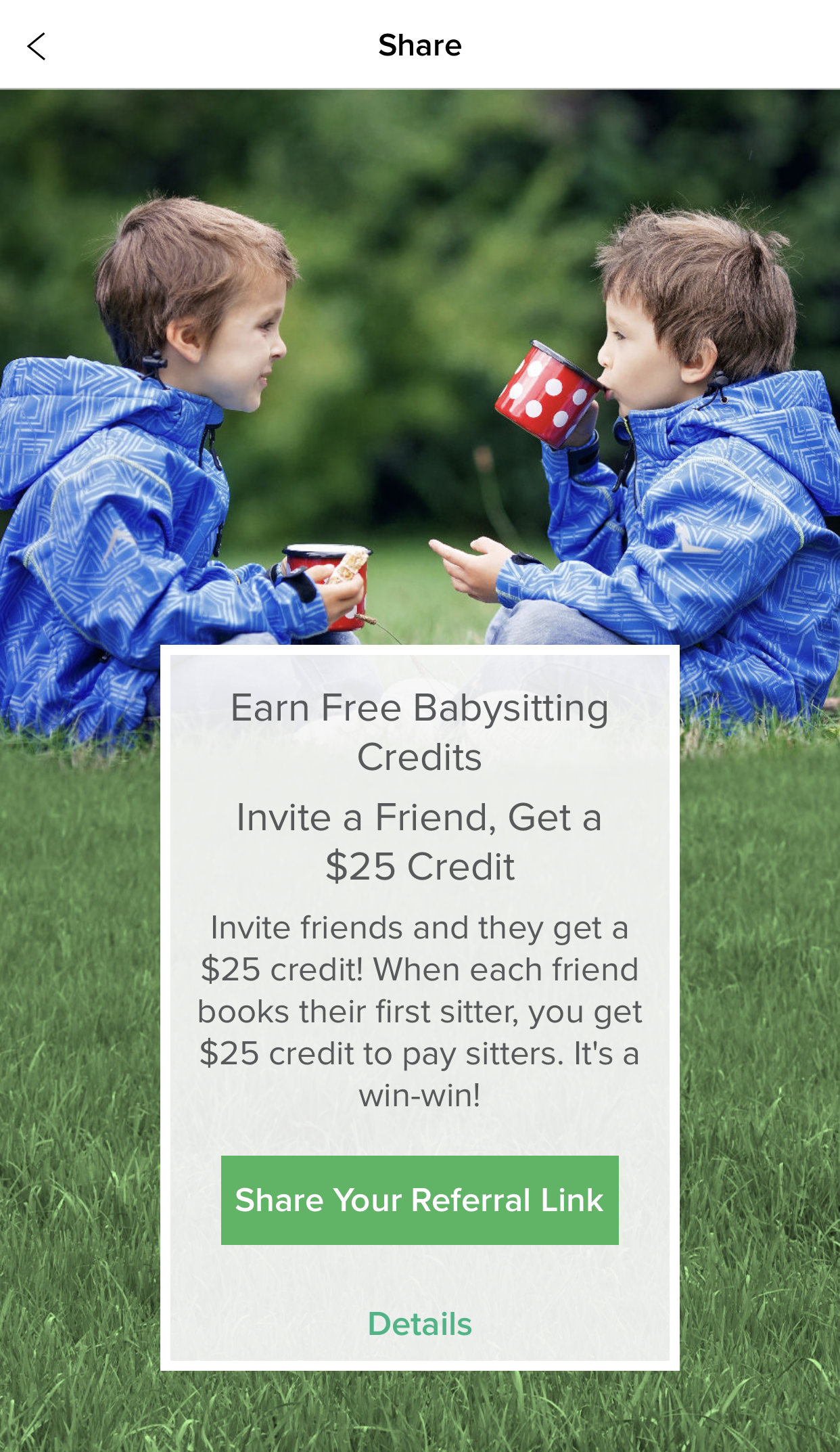 Please click here to view our Referral Program terms and details.

Happy UrbanSitting!