If you love UrbanSitter and want to invite a friend or family member to join UrbanSitter too, look no further! Our Refer-A-Friend program is a great way to spread the word about UrbanSitter and earn free credit.
Send a friend your personal referral link to invite them to UrbanSitter. Once they book their first sitter you'll automatically receive a $35 credit good towards sitter payments and membership fees. They'll also get $35 in credit for signing up with your link. It's that simple!
To refer a friend on the UrbanSitter website, navigate to the Invite Friends - Get $35 tab on your home page and copy your personal referral link, then share the link with your friends and family. Make sure they use the link to sign up!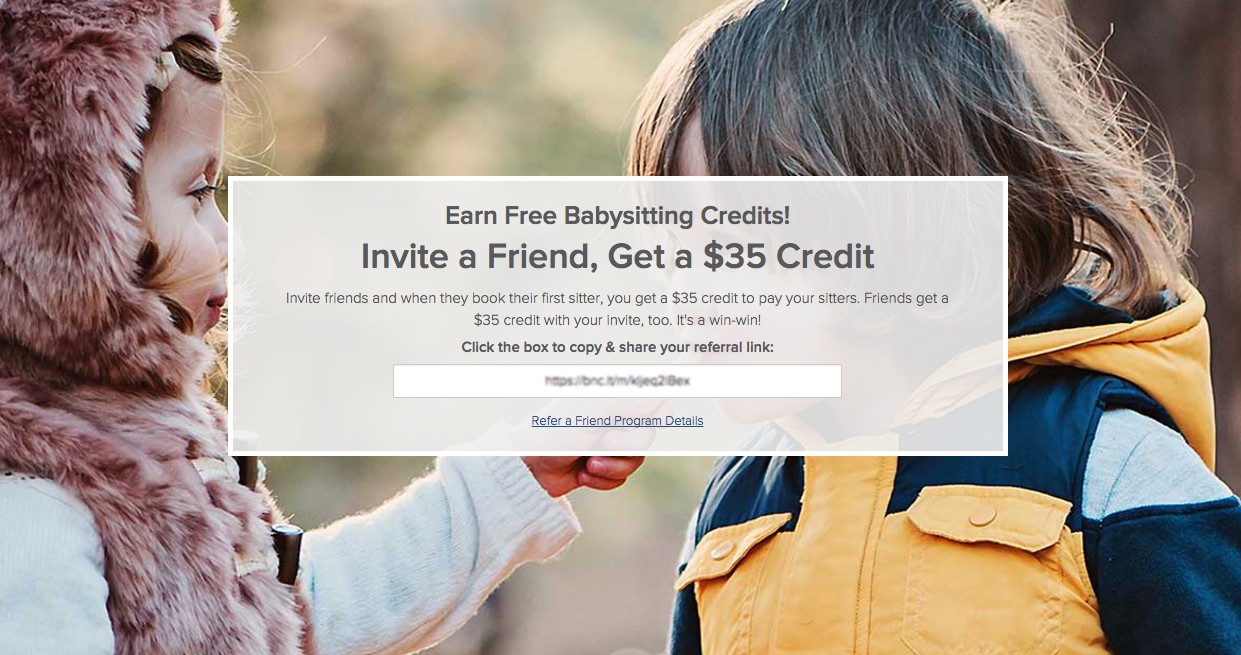 To refer a friend on the UrbanSitter iOS and Android app, click the Menu button in the top corner of your screen and then click Invite Friends - Get $35. Click 'Share Your Referral Link' to invite your friends and family to UrbanSitter!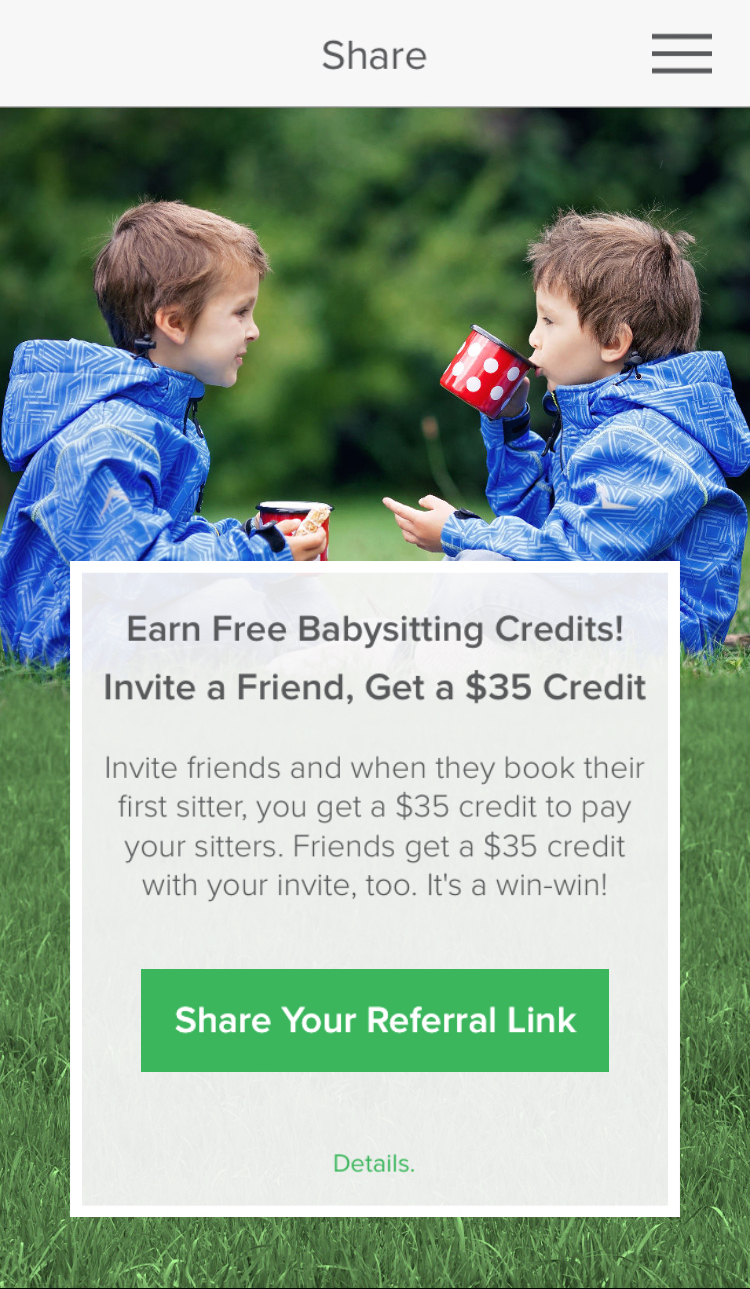 Happy UrbanSitting!