To upgrade your membership and pay caregivers via credit card, you'll need to add a credit/debit card to your account. UrbanSitter partners with the leaders in payment security to ensure that your information is safely stored.
You can add or update your credit card information by navigating to your account's Payment page on the web by clicking your profile picture > Payment. On the UrbanSitter app, click More > Account > Payments. If you need to delete your outdated credit card information, click Delete Card then add your new information.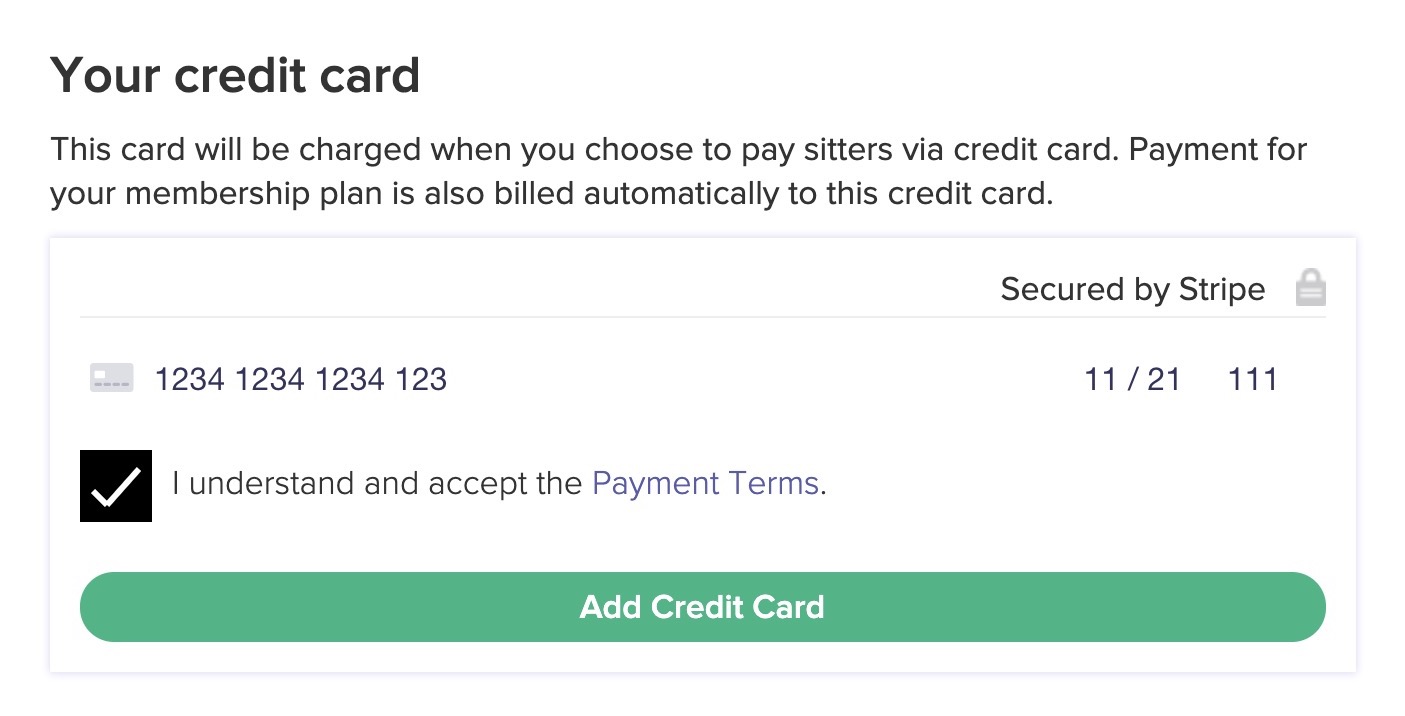 If you're having trouble adding your card, make sure to double-check you've entered the correct CVC/CVV and your card has a U.S. billing address. We do not support prepaid debit cards or international cards. For more help, email Member Services and we'll be happy to help!