Paying sitters on UrbanSitter is simple, especially via credit card. You can pay your sitter for an interview or job booking with just a few clicks - they keep 100% of their earnings and you don't pay any transaction fees. To get started using credit card payments, you must first have a credit card on file. 
The majority of caregivers on UrbanSitter are set up to accept credit card payments from families. To confirm that this is the case for an individual sitter, look for the following badge on the right side of the sitter's profile.

Families select Credit or Cash as the payment type when submitting a booking request to a sitter. You can always switch the payment type before the booking's start time. To do so, find the accepted booking via your Bookings page and click "Change to...". For more information about switching payment methods, click here.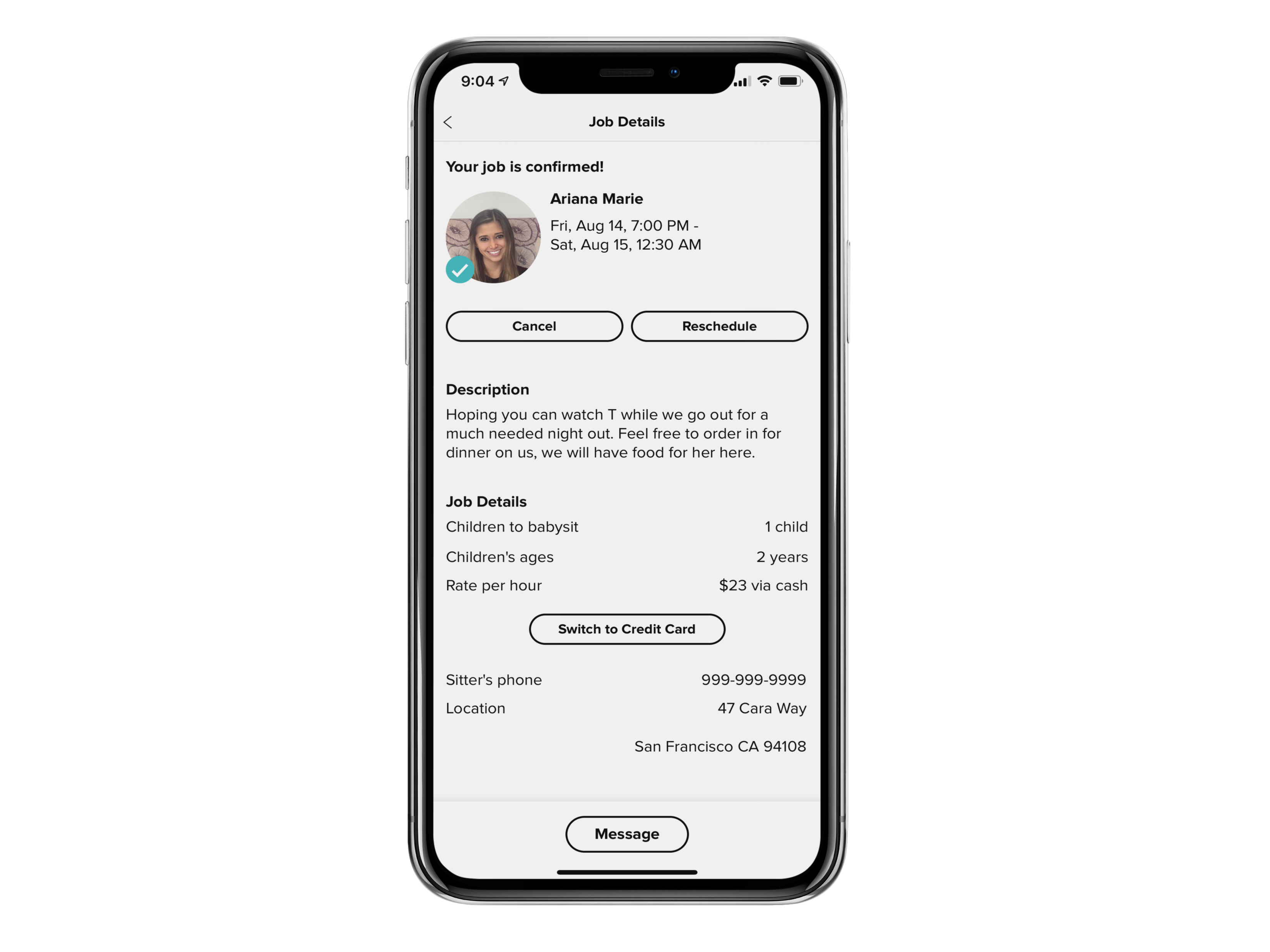 At the scheduled end time of the booking (or no more than 15 minutes past the scheduled end time), the sitter will be prompted to confirm the hours worked. Once confirmed, you will be prompted to confirm the payment to the sitter and have the option to add a tip for the sitter. Any applicable credits will automatically apply towards the service total, as seen below next to "Discount applied".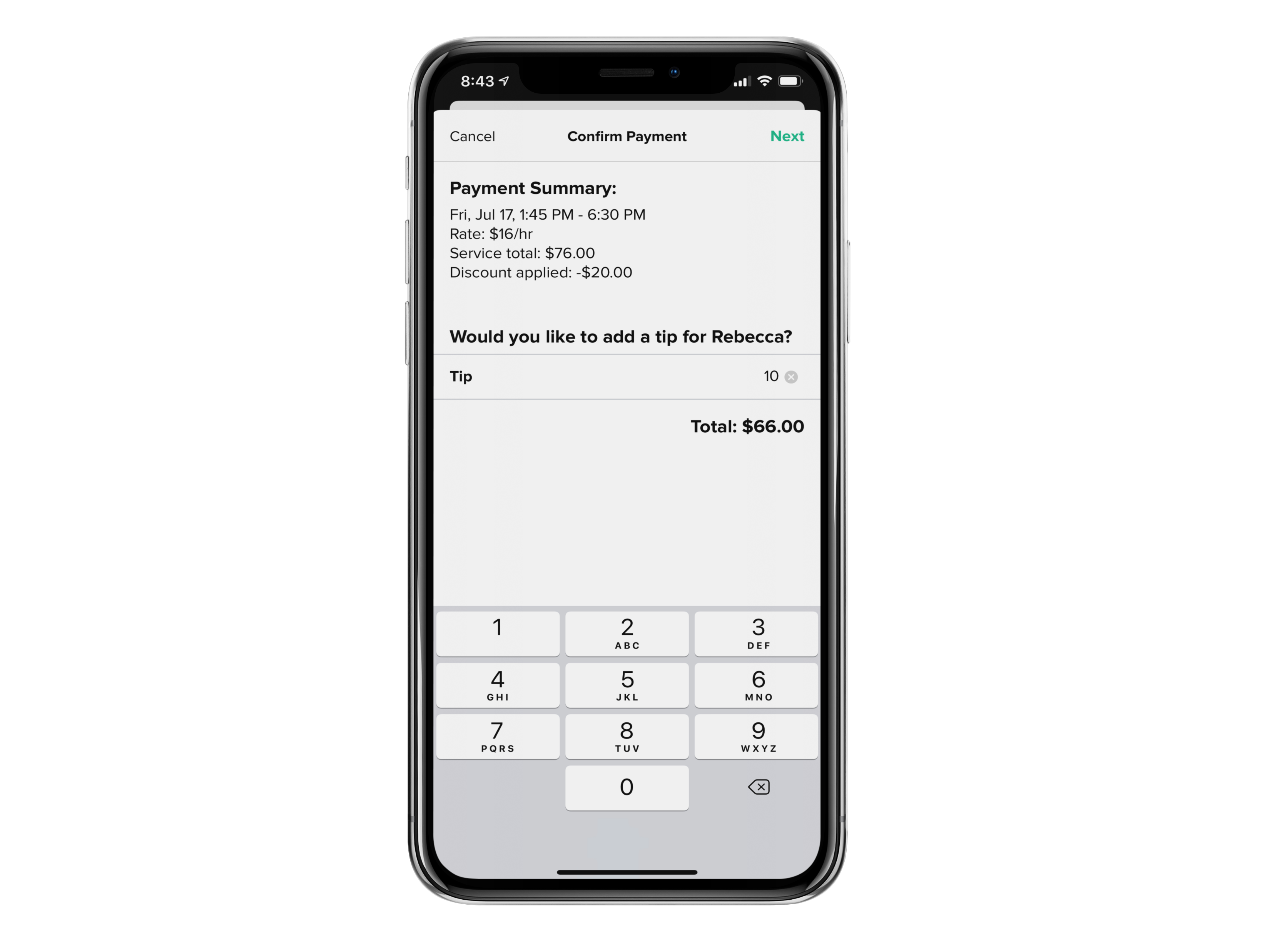 Then you'll have the opportunity to review the payment details and send a message along with your payment. To ensure that sitters are paid in a timely manner, payments will be automatically charged 24 hours after the sitter confirms in the event the family hasn't confirmed the payment yet except a few factors, including if the confirmed hours exceed the original booked hours by 3 hours or more. If your sitter confirms more hours than were originally booked, it will be noted on the previous screen.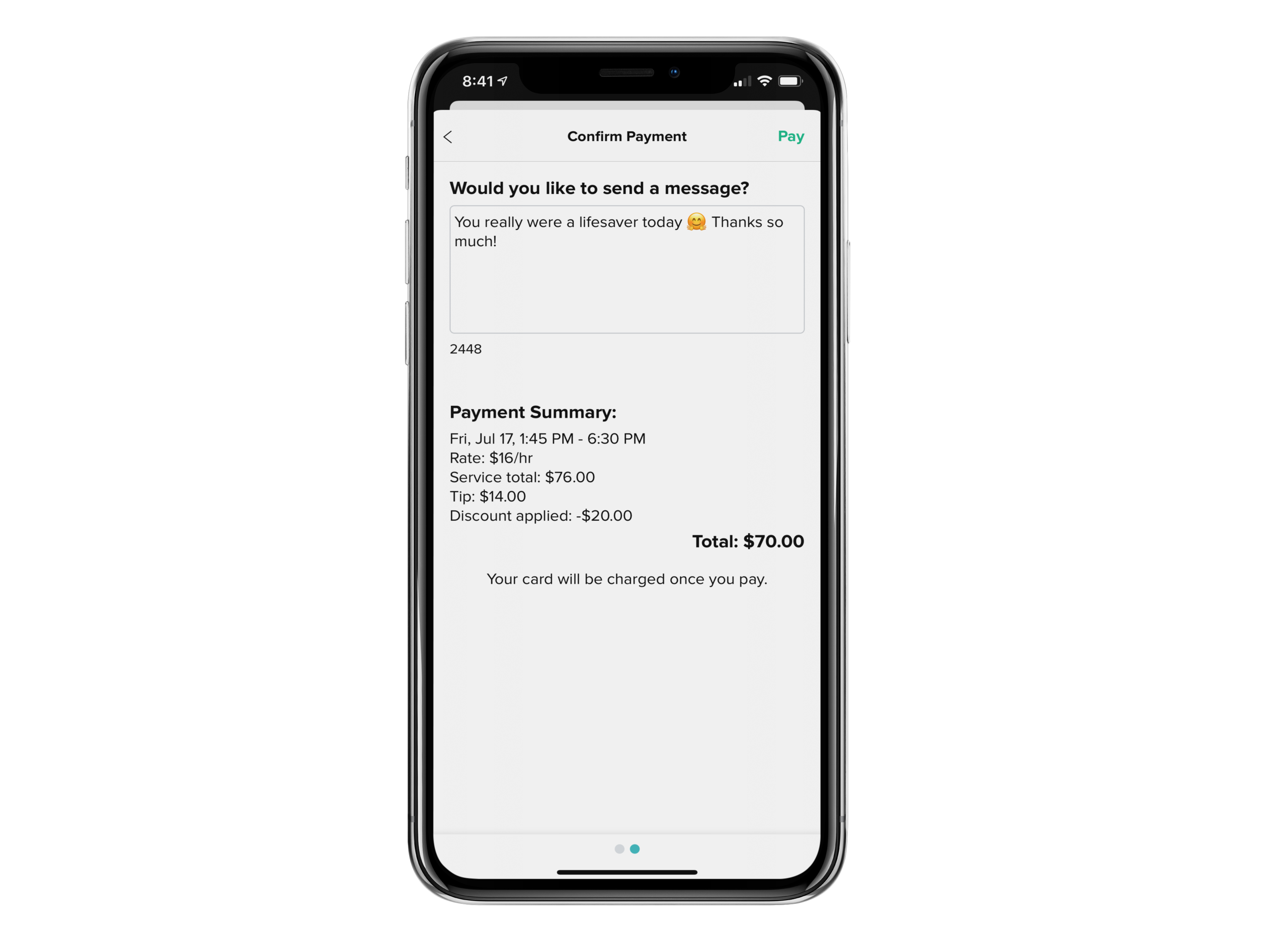 Once you confirm this payment, we'll charge your card on file, initiate the deposit to the sitter, and email you a receipt. At first, it may feel strange to say goodbye without handing over cash, but trust us.... you'll get used to it!
If you have any questions about a payment prior to completing the payment or disagree with the hours your sitter confirmed, please don't hesitate to reach out to Member Services at support@urbansitter.com.