As a new sitter on UrbanSitter, one of the best ways to boost your profile and credibility as a sitter is to request recommendations from parents, employers, colleagues, and friends you've worked with before signing up on our site.

Think of recommendations as positive reviews from people you've worked with in the past who can speak to your babysitting skills, professionalism, stellar personality, and more.
Recommendations are simple:
Reach out to the parent or employer with your personal recommendation link
They create a free account and write you a recommendation
The recommendation appears on your profile as a five-star review!

You can request a recommendation by sending your personal recommendation link. Access this from your sitter profile under 'Get reviews' or from your Success Guide under 'Get reviews'. Simply copy the link and send to the parent, colleague, or past employer via email, text message, etc. 
Please note that they will need to create an UrbanSitter account in order to submit your recommendation, and they can do so for free (without purchasing a membership) when submitting your recommendation on your profile accessed via the UrbanSitter.com website, not the apps. 
Here's how to locate your personal recommendation link: 

Web and Mobile Web Browser
From your profile under 'Get reviews' or from your Success Guide under 'Get reviews'. 
Profile: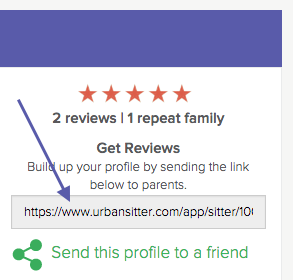 Success Guide: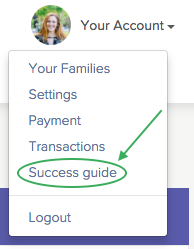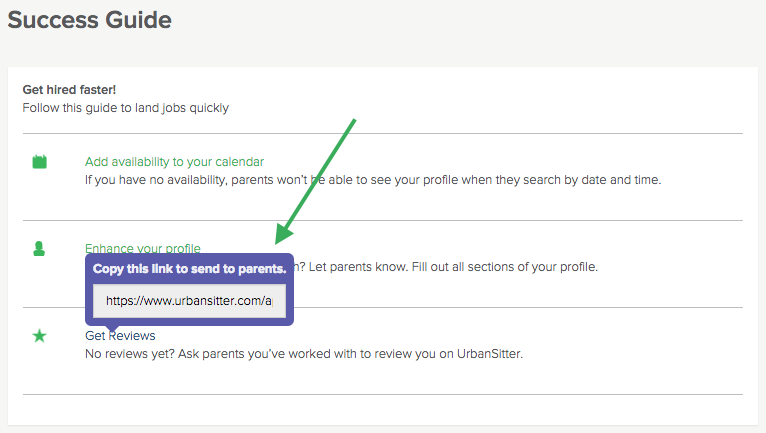 iPhone and Android app
Tap the More tab then 'Success Guide'. Then tap 'Get recommendations' and share your link through the various apps available, such as a text message or email. 
Sitters: still not approved? Check out our Completing Your Profile FAQs for more information.