If you're planning a party or a big event, you may wish to book more than one caregiver for the same job. You can easily book multiple caregivers by initially sending a booking request to the first, then sending booking requests to additional caregivers for the same date and time. You can book multiple sitters from an open Job Post or from the Sitter Search page.
From an open Job Post, click 'View Interested caregivers' and send your first caregiver a booking request by clicking the green 'Request a Booking' button. Once you request your first caregiver, you will land on the following page: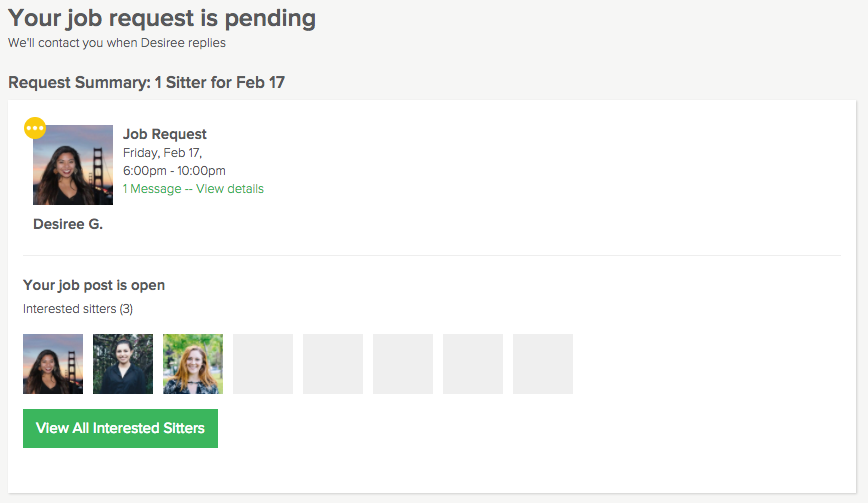 To send a request to additional caregivers, simply click the 'View All Interested caregivers' button or navigate back to the Job Post where you will again see your list of interested caregivers. From the Interested Caregivers list, click the 'Request a Booking' button near the next caregiver you'd like to request a booking with.
You will be prompted to select whether you'd like to book the first caregiver who accepts the job, or whether you'd like to book more than one caregiver for the job. Be sure to click 'No, I need more than one sitter' to start the process of booking multiple caregivers.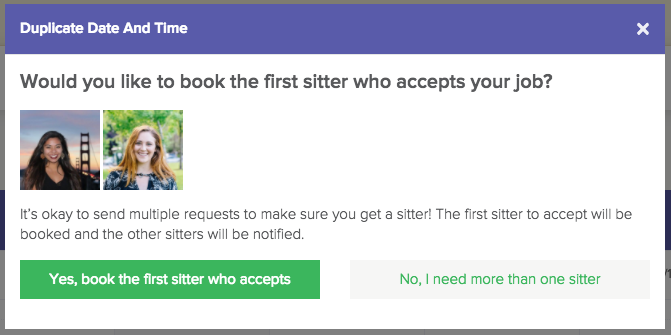 From here, indicate how many caregivers you'd like to book. The limit is 10 caregivers.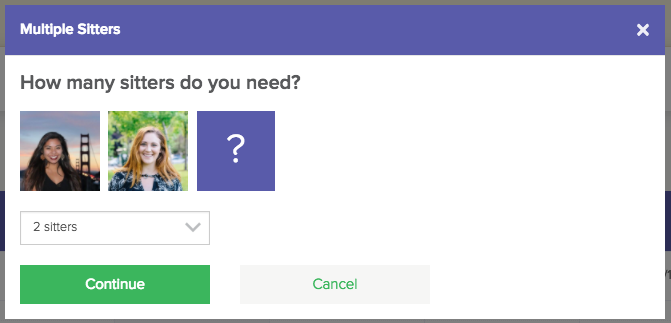 Once you've requested your 2nd caregiver, you can continue to request additional caregivers by following the prompts that appear after submitting those booking requests.
Please keep in mind that you are welcome to send booking requests to more caregivers than you need for the job. This will allow you to ensure that you will have all the caregivers you need in case one or more decline your request.
When you've finished requesting all the caregivers that you need, the final page will confirm that you are looking for multiple caregivers for the requested date. In this example, they need to book for 3 caregivers for the job.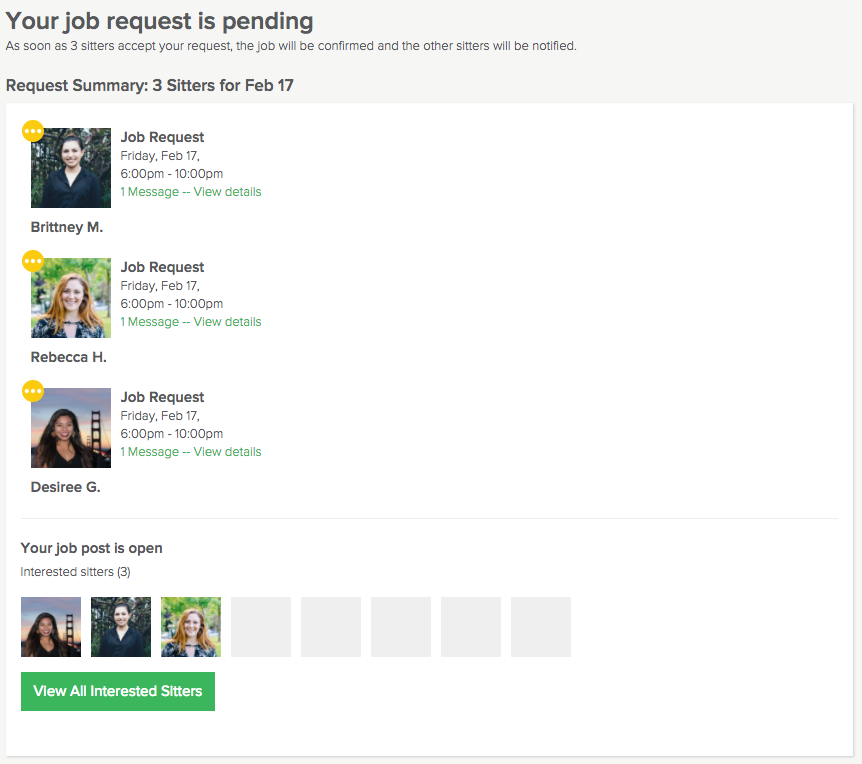 Once the number of caregivers you need for the job have accepted your booking requests, your job request will be confirmed. Any other caregivers you sent a booking request to who haven't accepted or declined yet will be notified that the job is no longer available.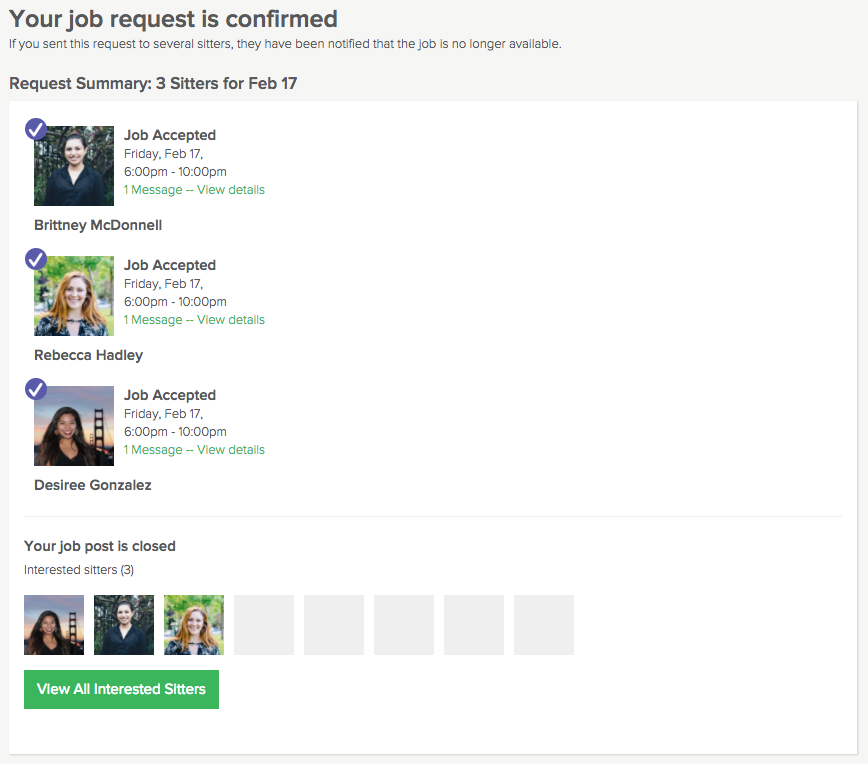 If you accidentally selected that you need more caregivers for a job than your actual need - and a caregiver(s) has already fulfilled your need, please close the extra booking requests listed in your Active Bookings.