You can cancel your paid UrbanSitter membership by navigating here or from your Account's Settings page under 'Account Basics'. Please note that currently the function to cancel your membership is available on the UrbanSitter website accessed on a desktop or mobile web browser, and is not featured on the UrbanSitter app. 
Here's how to cancel your membership for both parents and sitters:
Log into your UrbanSitter account and access your Account's Settings page by clicking 'Your Account' then 'Settings'. Scroll down to 'Account Basics' and click 'Edit', and then 'Cancel Paid Membership'.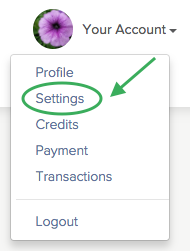 This will take you to a confirmation page where you will finalize the membership cancellation. This page will also tell you the date your membership will be automatically canceled, and consequently when your membership benefits will expire.
Currently logged into your UrbanSitter account? You can jump directly to the membership cancellation confirmation page here. 
If you're wondering what the difference is between canceling your membership subscription and deactivating your account, you can check out our What's The Difference Between Canceling My Membership And Deactivating My Account? FAQ.