When booking a caregiver for a job or in-person interview, you will select the payment method of cash or credit card. Read more about how sitter payments work in our FAQ: How do I pay caregivers?
If the booking is set to cash, the parent is expected to pay the sitter in cash/check/payment transfer app at the end of the booking. Sitters do not need to confirm their hours worked.
If the booking is set to credit, the parent pays via credit/debit card and the sitter is paid via direct deposit. Sitters are deposited the funds to their bank account via their preferred payout method: Instant Payout (under 2 minutes) or Standard Payout (3-5 business days).
If you need to update the payment method for your upcoming booking and the job has not yet started, you can update the payment method from the booking page next to the payment section. You'll either see a Switch to Credit Card button or a Switch to Cash button. When you update the payment method, the sitter is notified about this change.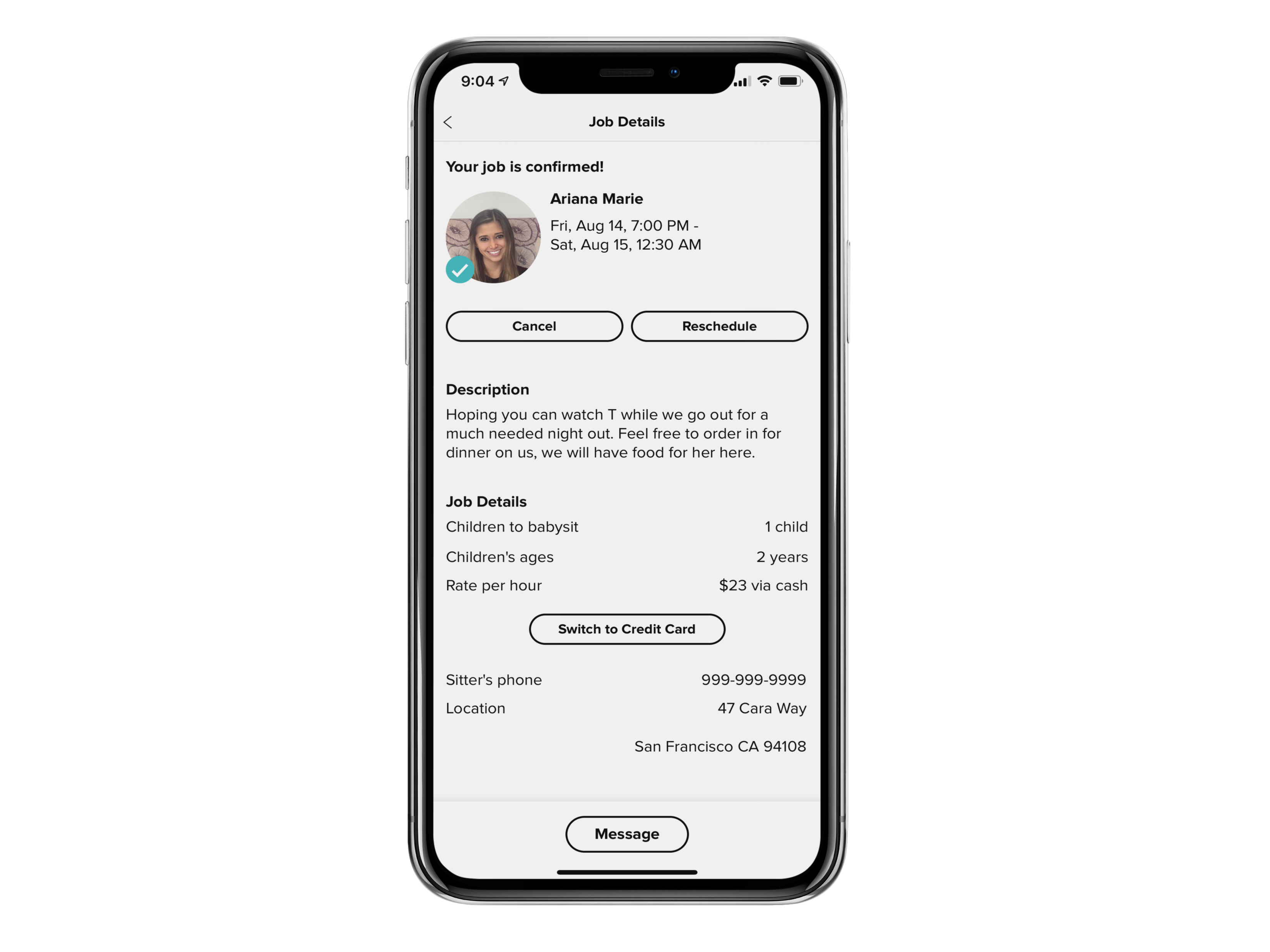 If the job has already completed or the sitter added the booking, please reach out to support@urbansitter.com to have the payment method changed.