Enrolling in your UrbanSitter care benefit is a breeze so you can start taking advantage of your care benefits as soon as possible! To enroll, follow these steps: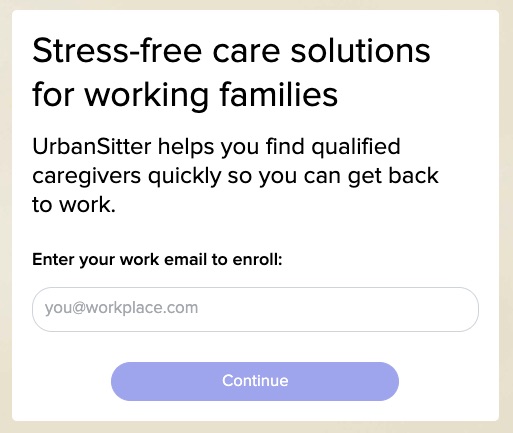 Visit urbansitter.com/enroll (or use the unique URL provided by your company or organization)
Enter your work or organization email address
Check your inbox for an email from us and click the link to verify and enroll
Once you're enrolled, your free membership will be automatically added to your account and you can start messaging and booking caregivers! For any trouble enrolling, email Member Services for help and troubleshooting tips.

If your benefit includes care credits, we recommend becoming familiar with the details of your benefit such as how much credit you receive, the care types it applies to, and when it expires. You can find this information on your Credits page by clicking on your profile picture > Credits in the drop-down menu. On the UrbanSitter app, tap more > Account > Credits. To learn more about your benefit and all that it includes, go here.
Helpful FAQs to get you started on your search: