UrbanSitter welcomes families to book trusted caregivers for in-home services including child care, senior care, pet care, and household services such as cleaning and errand help. All caregivers are background checked with reviews, rates, experience and more detailed on their profiles. With our search and booking tools, families of all kinds can utilize their benefits to find, book, and pay for quality care all on UrbanSitter.
Post your need to the caregiver community
The most successful way to find a caregiver is by posting a job. Detail the type of care you need, when you need the care for, and what the job includes. Caregivers will express interest if available and you can book straight from your post or view their profile for more information. With your UrbanSitter benefit, you can post as many jobs as you'd like and let the caregivers come to you!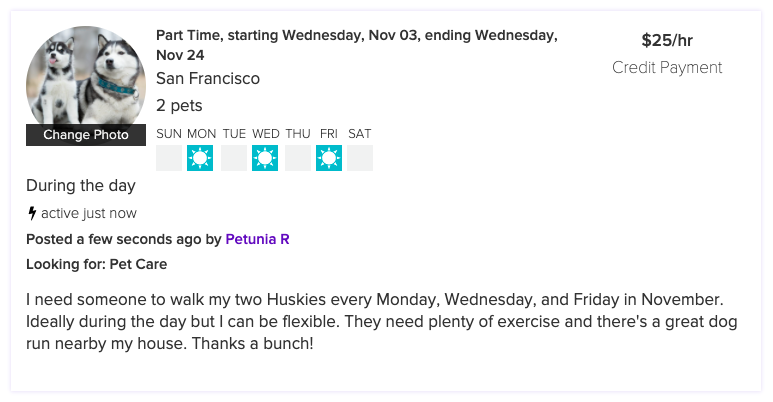 Browse local caregivers and build your network
Use Search to browse all caregivers in your area and filter by care type, distance, rate, special skills, and more. You can message, book, or interview a caregiver from Search or save your search and get notified of new matches. Favorite a caregiver for later or view their profile to see previous experience, availability, and reviews. Learn more about Search here.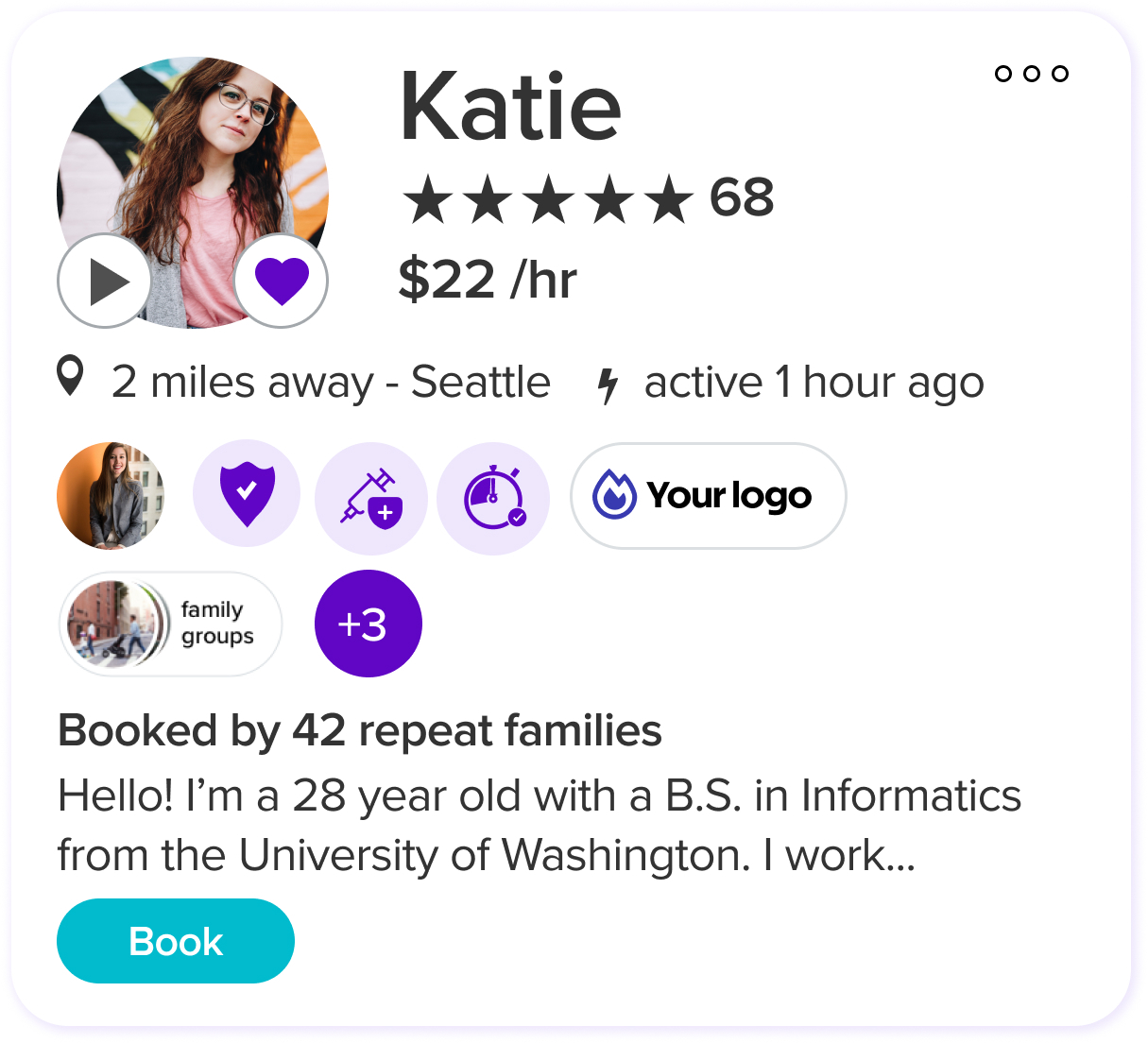 Look for your company or organization's logo amongst caregiver badges to find caregivers recommended by coworkers or fellow care seekers in your organization. Connect your Facebook account and add affiliations and local groups to your profile to see caregivers already in your network and share your favorite caregivers with other families and care seekers in your community.
Some benefits include covering the cost of bringing on your existing caregiver to UrbanSitter so you can take advantage of your care credits and pay caregivers for their services. Learn more about what your benefit includes here.
Book jobs and pay easily with your benefits
Your free membership allows you unlimited access to message and book as many caregivers as you like. Book your new or existing caregiver for a certain date and time, or schedule recurring jobs. If your benefit includes care credits, you can use them to pay caregivers for their services - just make sure to select the payment method credit card when you book. Learn more about paying caregivers with your benefits here. Finally, review your caregiver to share your experience, praise, and feedback with them as well as others seeking care.
Other helpful FAQs: